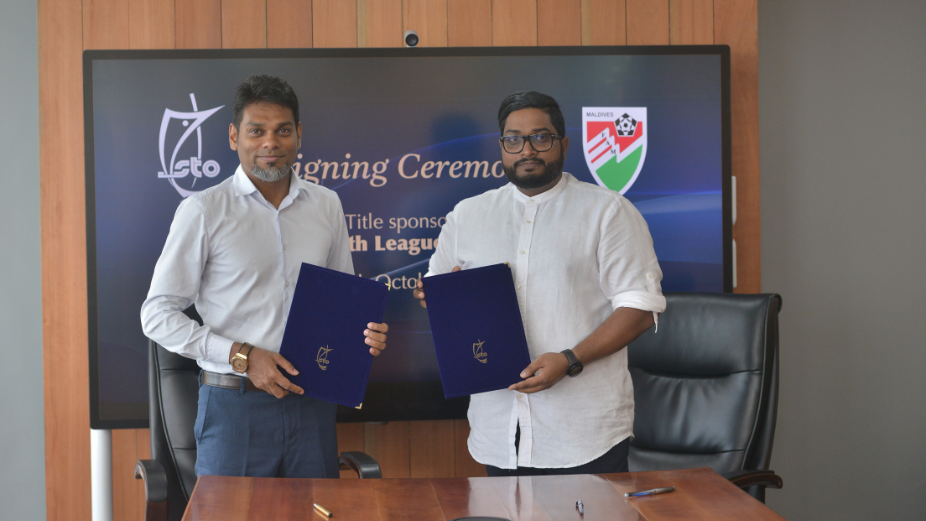 State Trading Organization (STO) has signed a sponsorship agreement with Football Association of Maldives (FAM) as the main sponsor for the "South League" qualification for the Dhivehi Premier League 2023-2024.
FAM has introduced a new league system that focuses on the North, Central, and South zone leagues. This is a major transformation in the Maldivian Football, and STO states that they are excited to be part of this.
The new format supports the future of football as it retains the principle that the zone performance should be key to the qualification and ensures that teams from these zones get the deserved opportunity to play in the Dhivehi Premier League.
While the current league system is limited to the Greater Male' region, the new league system will include four zone leagues: North League, Central League, South League, and Male' League.
6 Atolls
19 Island teams
74 matches
The South League will continue from 4th December 2022 to 27th July 2023.