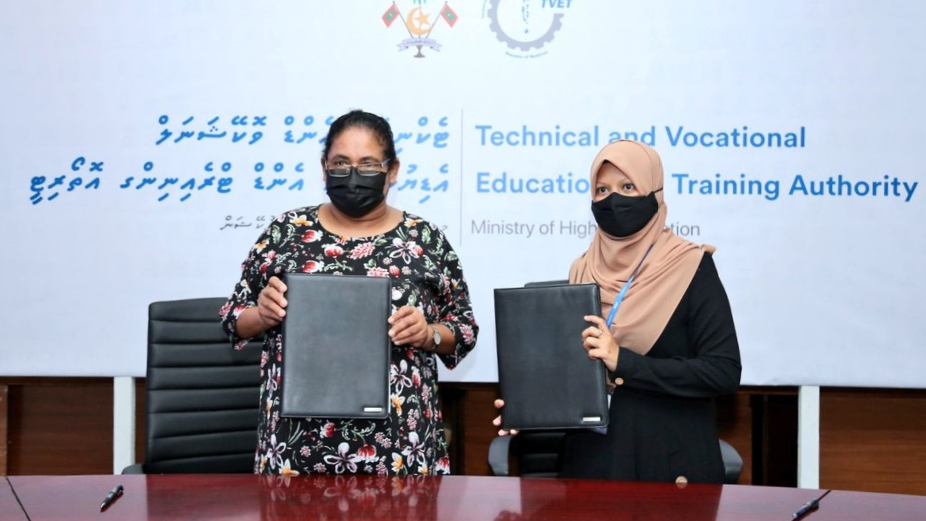 State Trading Organization Plc (STO) has signed a Memorandum of Understanding with Technical and Vocational Education and Training Authority (TVET Authority) to conduct this year's apprentice program.
The MoU was signed on behalf of STO by General Manager, Mariyam Nuzla and Aminath Asra, Director of TVET Authority signed from their side.
Under the MoU, STO will offer 50 placements to train students in 4 professions. Including 36 in retail services, 10 in automotive maintenance, 2 electricians, and 2 IT technicians. Apprentices will be offered training in a full-time work environment, allowing them to obtain a wide range of skills. Participants will be awarded a certification equivalent to Level 3 per Maldives Qualification Authority (MQA).