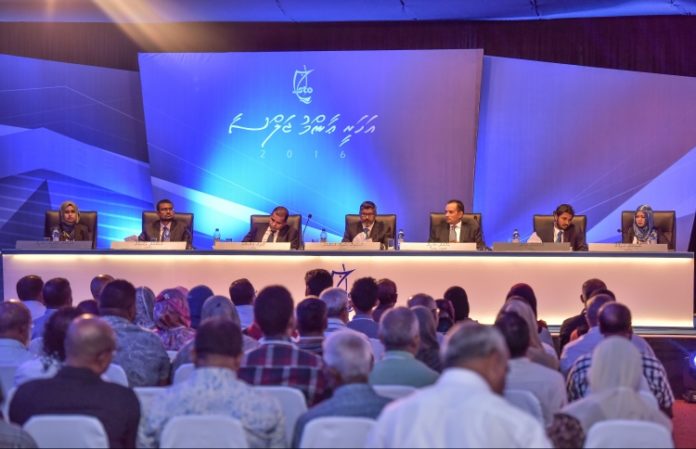 State Trading Organization (STO) has announced that the company will hold their Annual General Meeting on the 30th of May.
In an announcement made by the public limited company, STO stated that their 2017 AGM will be held in Dharubaaruge, Dhoshimeyna Maalam at 10pm.
STO will decide the rate at which shares will be distributed as dividends from the company's profits received in 2017, along with passing the annual financial reports. In addition to this, the company will decide an audit firm for the year 2018 and will be electing directors to the board. Voting will take place through an electronic system. 2017 was the first year the company used the electronic voting system to place their votes.
Public shareholders who wish to attend the AGM are requested to submit a form to the company's head office. Registration for the AGM can be carried out through STO's official website as well.