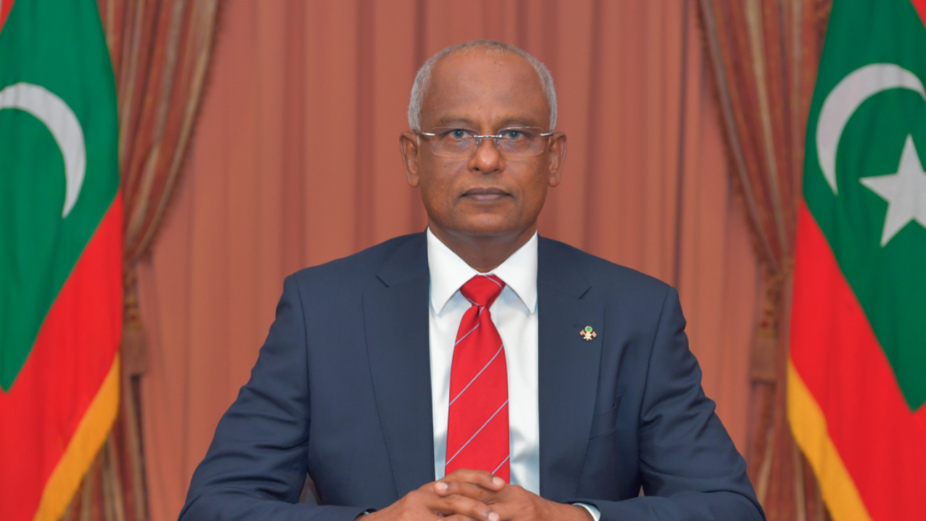 President Ibrahim Mohamed Solih has stated that the strengthening of friendly relations and multilateral ties with the global community is vital to the sustenance of our independence. He said that the Maldives was able to secure the Presidency of the 76th Session of the United Nations General Assembly (UNGA) due to our policy of strengthening connections while respecting the sovereignty and selective boundaries of independence of other nations. He made the remarks in a televised address to the nation on the joyful occasion of the Maldives' 56th Anniversary of Independence.
Speaking to the public, President Solih extended greetings and well wishes to the Maldivian people on the occasion of the Maldives' Independence Day. He noted that every Maldivian victory in pursuit of independence for the nation had come as a result of our faith in Islam and the bonds of unity amongst the people. The President highlighted that despite the actions of some radical groups promoting extremist views amongst us, these radical views contradict the belief of Islam. He called upon the people to unite and stand up against these groups. President Solih further said that spreading Islamophobic hate speech is a treacherous act that divides the people and that neither of these acts would be tolerated. He added that these two issues cannot be resolved by only pursuing legal action but rather by following the true teachings of Islam.
The President revealed that efforts by the government are focused on identifying and incorporating Islamic values into the education sector to best assist parents in nurturing their children to adopt the true Islamic teachings of compassion from an early age.
Highlighting the efforts of the government in containing the spread of Covid-19 in the country, President Solih spoke on the preparations being undertaken by the Administration to initiate a large-scale Covid-19 vaccination programme. He said that the programme aims to inoculate 90 per cent of the eligible population residing in the Maldives by the end of August. The programme would continue until every resident completes their vaccine doses. Announcing that the Maldives has enough vaccine stock for the unvaccinated population to receive both doses, the President urged the public to make use of this opportunity to get vaccinated.
President Solih further reflected on the one and half years since the Covid-19 pandemic, stating that we must embrace a new normal by adopting preventive measures and focusing on rebuilding our economy. The President affirmed that, regardless of the hardships caused by the pandemic, the government would continue to invest in developmental projects linked to the basic needs of the people.