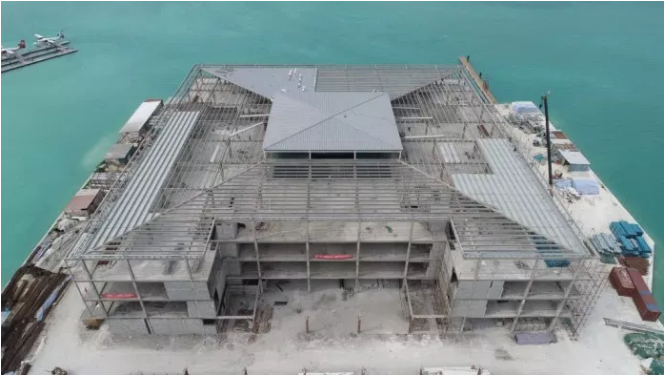 The structure of the seaplane terminal at Velana International Airport (VIA) has been completed. This is a part of the mega project to develop and improve the facilities given in VIA.
The structure of the seaplane terminal is entirely completed and the remaining is roofing and masonry works as per the tweet by Maldives Airports Company Limited (MACL). Construction of the seaplane terminal began on the 29th of January 2018 by Beijing Urban Construction Group (BUCG) of China.
In addition to this, 3.2 hectares of land were reclaimed by BUCG to build the seaplane terminal in order to accommodate the largest seaplane fleet in the world. This seaplane fleet is operated by Maldivian and Trans Maldivians Airways (TMA).