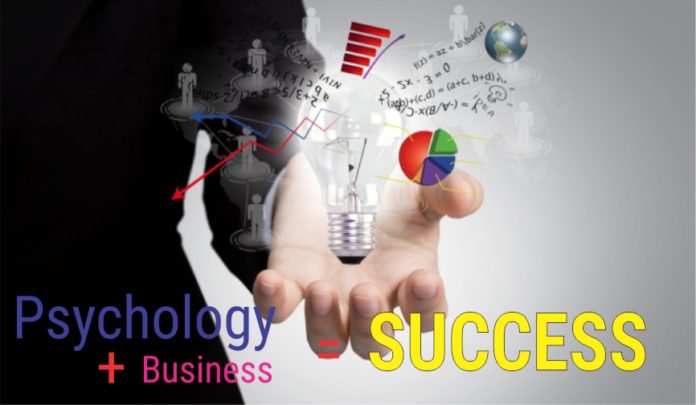 While Business Psychology is a much discussed topic in the western world, many managers in the Maldives still undermine the role psychology plays in successful business operation and view psychology as a concept far from business. However, many academics and business gurus firmly believe psychology as the foundation of entrepreneurial success.
Psychology plays a vital role in every aspect of business. Psychology is the Mantra behind attracting new clients/customers, improves service delivery, creates team integration and synergy and most of all it is what gives meaning to what business do to make sense. Psychology is applied in different functions of the business whether it is in marketing, sales, finance or HR.
Business Psychology in Sales and Marketing
In marketing identifying customer needs & wants, their attitudes & behavior, and understanding the decision making process is of prime importance. Psychology helps in this process which results in better product development, superior process and higher brand engagement. Ultimately businesses can create happy, satisfied, loyal customers leading to sustainable competitive advantage.
Creating awareness, Sales persuasion, discouraging alternatives, presenting an attractive elevator pitch, encourage repeat buying, making customers and staff take pride & owning the brand and investing in it are psychology driven factors which marketers treat with prime importance.
Business Psychology in Leadership
All successful modern leaders have two qualities is common. They are firm in their decisions and they understand their employees and customers. In other words, they understand the psychology of their stakeholders. Psychology helps to understand stakeholders better, respond better, ignite motivation & positive thoughts, encourages creativity and most of all it helps to build trust, love and respect towards the leader. Psychology is the fundamental behind successful communication and a long term healthy relationship.
Business Psychology in Entrepreneurialism
Whether you an owner of a shop, consultant, freelancer or an entrepreneur, psychology will help you to master the subject you are in and take control. When you are inspired about turning ideas into an empire, then your psychological make-up determines your business results. As famously said by Alfred Herrhausen "50% business is psychology. Business is a party of people – not computers"
As rest of the world have appreciated psychology in business its time Maldives explores the potential benefits. You can look forward for more insight on Business Psychology in the Maldives Marketers Forum where Ms. Shanika Koreshi, leading Business Psychology specialist from Sri Lanka will share her thoughts.