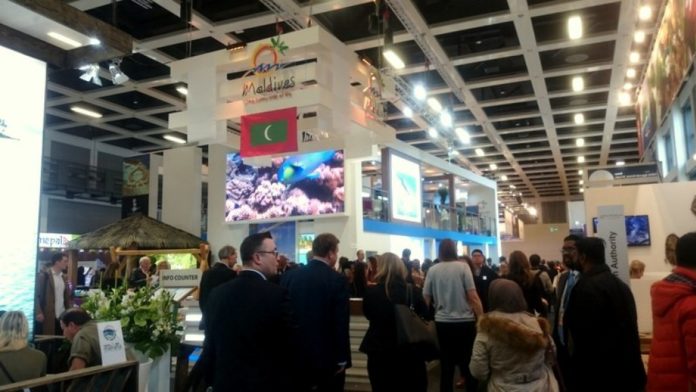 It has been recorded that there is an increase in the number tourist arrivals from Germany as a result of marketing strategies adapted by the Maldives. Statistics from last year indicated a decrease in arrivals from Europe including Germany although Germany has the highest number of tourists visiting to Maldives.
The statistics of April month revealed by tourism ministry indicated that 11,172 tourists came into Maldives this year; whereby 8,810 tourist arrivals were recorded in the same period of last year, an increase of 26% approximately. Furthermore, this is the utmost increase in German tourist arrivals since 2015.
The hard-work and determination of Maldives Marketing and Public Relations Corporation (MMPRC), Ministry of Tourism and the parties of tourism industry have resulted fruitfully. Maldives has been continuously taking part in the largest tourism and trade fair, ITB Berlin as well.