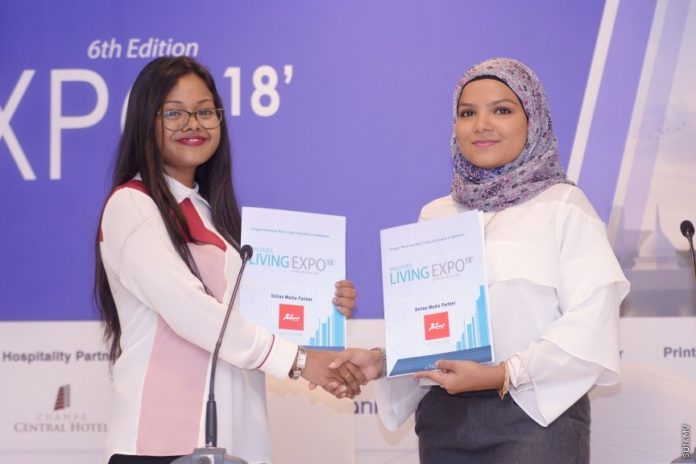 Sun Online signs as the media partner for the 6th edition of Maldives Living Expo, which is organized by HighRise.
Living Expo 2018 is to be held on the 15th, 16th and 17th of February 2018 in Maldives National Art Gallery.
In a ceremony held to sign the agreements with sponsors and partners, Ms Minha Faiz signed the agreement on behalf of Sun Media Group and Ms Maaisha Shujau, Sales and Marketing Manager of HighRise signed the agreement on behalf of them.
The main sponsor for Maldives Living Expo 2018 is Colombo City Centre, Srilanka's mixed development property. Co-sponsors for the event include Coral Boulevard and Altair, Srilanka's luxury apartment property.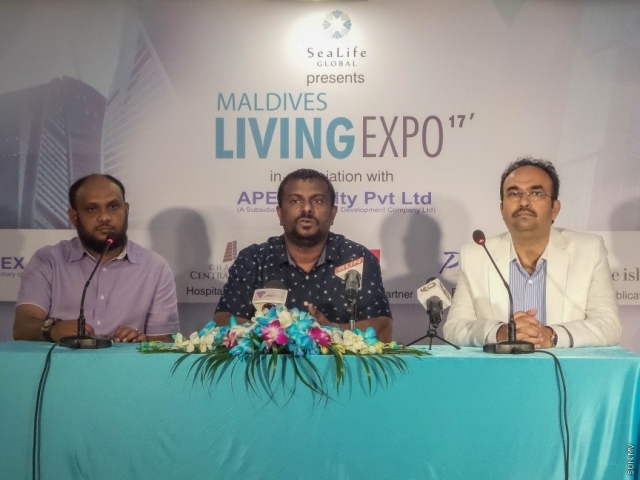 In addition to Maldivian companies, many international companies will be providing information on their properties.
General Manager of HighRise, Mr Mohamed Shamin stated that there will be more than 28 exhibitors participating in the expo.
Lucky draws will be held among the visitors.