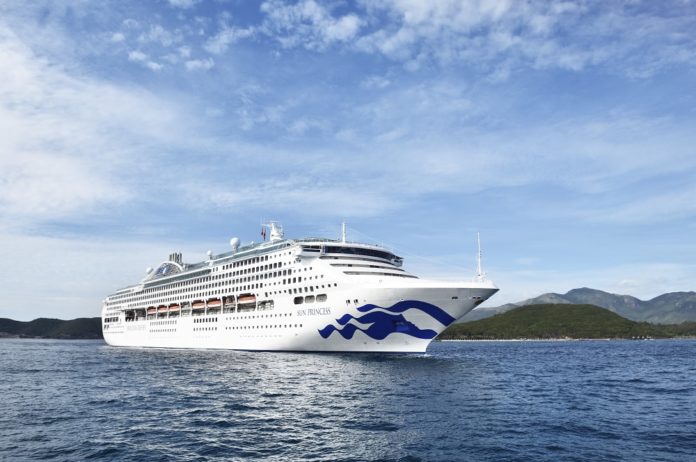 Sun Princess operated by Princess Cruises has arrived to Maldives at 0615 hrs on 24th April 2019. Sun Princess was built on 1995 and is owned by Carnival Corporation & Plc and was built by Fincanteri of Monfalcone, Italy.
The cruise ship is 261 meters and is 32 meters wide. It has a capability of carrying upto 2419 passengers and 924 crew members as per cruisemapper. It consists of 14 decks and 1008 cabins.
Sun Princess is being handled by Antrac Holdings and arrived with over 1600 passengers out of which 90% passengers are Japanese.
Princess Cruises is a US cruise company headquartered in Beverly Hills CA. A former subsidiary of P&O Princess Cruises (founded 1977), in 2003, the company merged with Carnival Corporation – world's largest passenger shipping company. Among Princess Cruises assets is the Caribbean private island resort Princess Cays (on Bahamas Eleuthera Island's southern end), located approx 80 km (50 ml) Nassau.