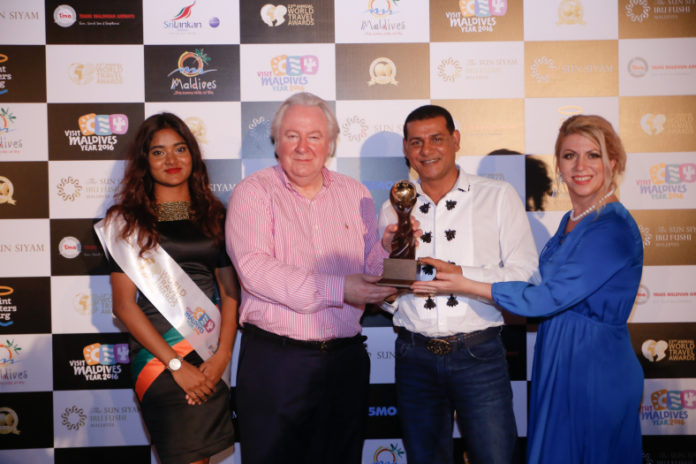 The Managing Director of Sun Siyam Group Pvt Ltd, Ahmed Siyam Mohamed (Sun Siyam) stated that if the government does not control the increasing number of resorts and bed capacity, it would have a negative impact on the largest and most money generating industry in the Maldives, Tourism.
According to Sun Siyam, the occupancy rate of the resorts which is currently at 70% to 80% will decrease to 50 % within the next 2 to 3 years if the right marketing strategies are not used by the new resorts; hence, with the usage of right marketing techniques, resorts will be able to cope with the competitions that will come along their way.   Siyam further added that in order to solve this problem, the government should control the number of bed capacity.
Maldives won 3 awards at the World Travel Awards Indian Ocean Gala Night held last night in Sun Aqua Vilureef; namely the leading destination in Indian Ocean, leading beach destination and the leading dive destination which was received by the Deputy Tourism Minister, Hussain Lirar.
This is the 11th time that Maldives won the award of leading destination in Indian Ocean and the 5th time to win the leading beach destination award. Moreover, Maldives was nominated to various award categories held in the World Travel Awards last night.