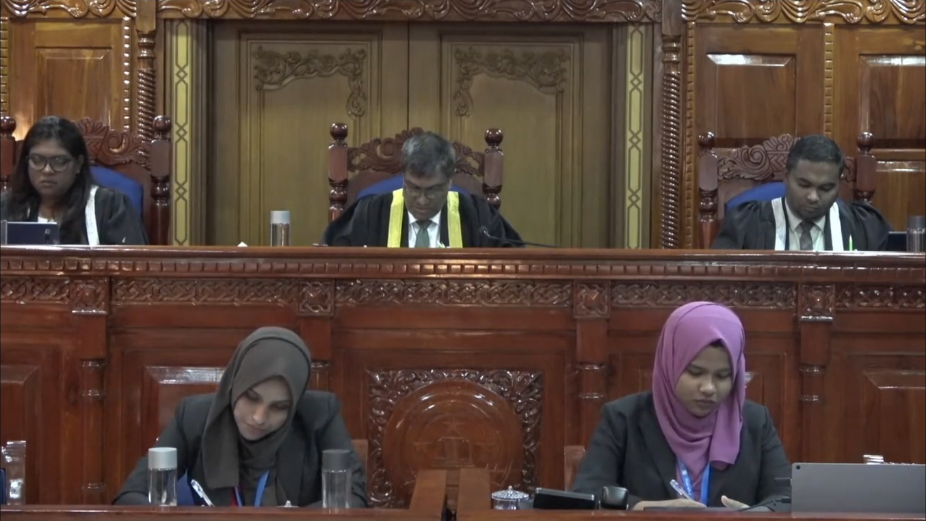 In the case of Sun Travels and Tours Pvt Ltd versus Hilton International Management Maldives Pvt Ltd, the Supreme Court of Maldives has upheld the decision by the High Court in favour of Hilton.
The case was presided over by the Supreme Court's Chief Justice Uz Ahmed Muthasim Adnan, Judge Uza. Aisha Shujune Muhammad and Judge Uz. Mahaz Ali Zahir.
Sun Travels, which is owned by parliamentary representative of Sh. Meedhoo, MP Ahmed Siyam Mohamed, had awarded the management of Iru Fushi to globally renowned Hilton International in 2009. The ongoing conflict between them arose when Sun Travels later terminated the agreement in 2013, sixteen years before the contract matured, accusing Hilton of violating their terms by misrepresenting facts to influence the contract signing.
Hilton then filed a lawsuit against Sun Travels at the Singapore International Arbitration Centre, which ruled in favour of the former. Sun Travels was ordered to pay USD 26 million to Hilton as damages for contract termination. Singapore's Court of Appeal upheld this verdict in February 2019.
Sun Travels then appealed the decision at Maldives' Civil Court, which ruled in the local company's favour and ordered Hilton International to pay USD 16.6 million to Sun Travels as compensation for violating the terms of their agreement to manage Iru Fushi. However, following this, Maldives' High Court on 6th July 2020 overturned the Civil Court's ruling against Hilton International to pay the USD 16.6 million to Sun Travels.
In its decision, the High Court had noted that according to the initial contract between Sun Travels and Hilton, disputes that arise between the two companies must be resolved through the Singapore International Arbitration Centre. Thus, the court moved to uphold the arbitration centre's findings that Sun Travels had failed to prove that the agreement was null.