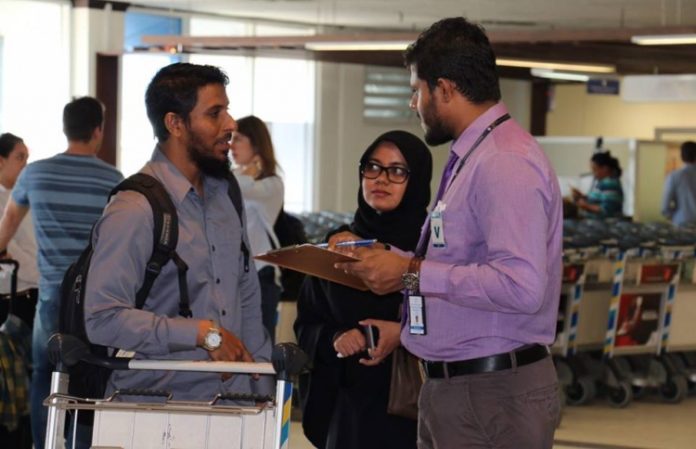 Survey regarding spending patterns of Maldivians while abroad has been started by the Maldives Monetary Authority (MMA). The research has started in full swing at the arrival terminal of Velana International Airport and will be ongoing up until next Sunday, the 30th of December.
MMA has stated that the sole purpose of this annual survey is to get collect relevant data to create the statistics of the Maldivian Balance of Payment. The main data to be collected from this survey include the most common outbound destinations by Maldivians, the reason for travel and total expense of the travels.
MMA has said that their staff will be actively engaged in collecting data for the research at the arrival terminal and has requested for full support and cooperation from Maldivians to complete this survey successfully.