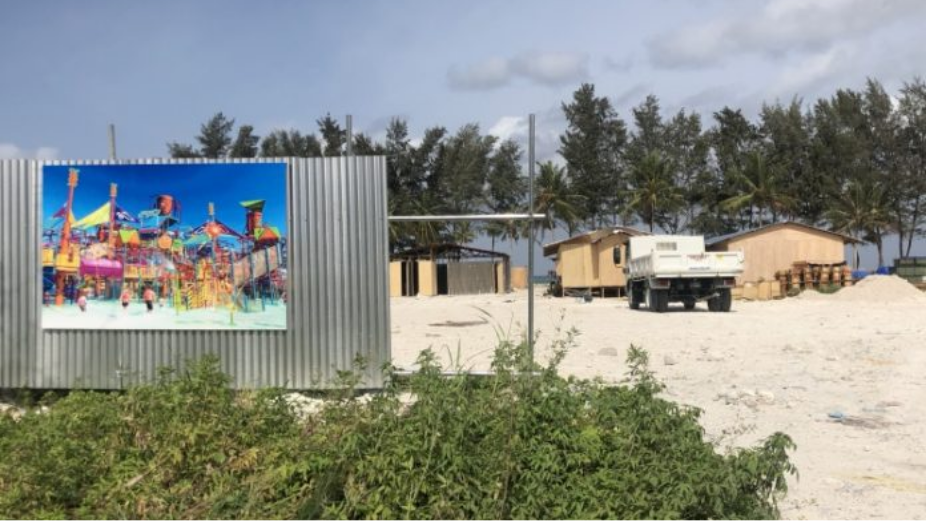 Housing Development Corporation (HDC) has submitted a case to the Anti-Corruption Commission (ACC) regarding the handover of the water theme park in Hulhumale' to Malaysia Miri Housing Development.
Miri Housing Development was awarded the construction of a six-story hotel along with a water theme park during former President Abdulla Yameen Abdul Gayoom's administration in July 2017. The project is estimated to cost USD 25 million (MVR 385.5 million) and the company has been assigned to build and operate the project for 35 years.
However, Miri Housing Development has transferred all the work on the project to Water Front Hotel and Leisure, which did not progress as per the agreement. Vehicles at the site are now corroded and the site is now in a state of disrepair after a long period of neglect.
Additionally, there is a suspected case of corruption in the handover of land cleaning project to Salesman Company.
HDC said that the report on the clearance project of Water Theme Park was submitted to ACC on July 30, 2019, as the handover of the work to Salesman Company entailed unfair benefits against procurement procedures. They have also said that additional documents for the project were submitted to the commission on two occasions on request by ACC. HDC is currently in discussions with the company to resume the water theme park project.
Furthermore, HDC has stated that the shareholders of the company are living in Australia and have not arrived in the Maldives due to the strict measures taken against COVID-19. The company claims that work will not resume until the borders reopen and they have not given a date for the resumption. As the company has not given any estimated date to resume the work, HDC does not want to extend the project.
The water theme park, which is located on the lower side of the waste dump from the south of Hulhumale', includes water slides, children's pools, bumper boats, water houses, water rollers, water gyros, aqua loops, fountain squares, and water rivers.
As per the previous discussions, the first theme park to be opened in the Maldives was scheduled before the end of 2018.