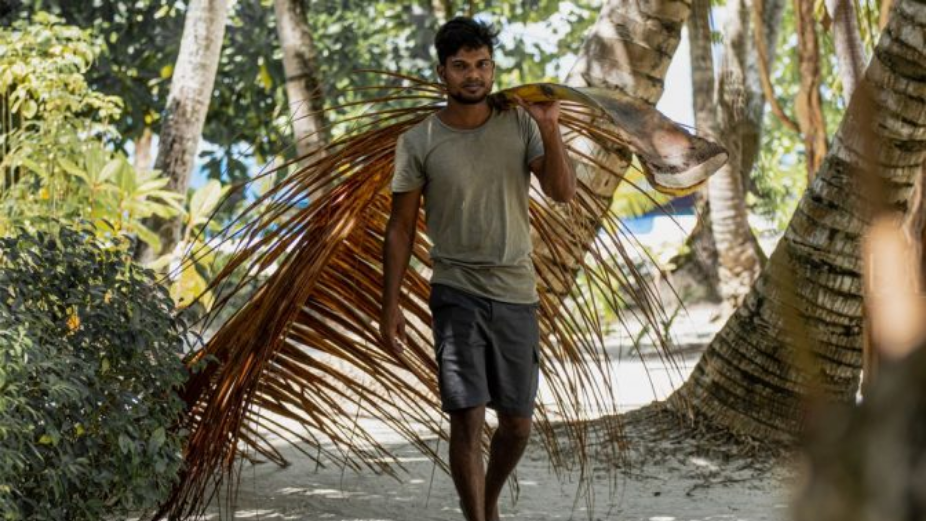 NAKAI Dhiggiri is committed to applying eco-friendly measures as the resort has administered several sustainability initiatives to ensure that a balance between tourism and the limits and usage of resources is maintained. Among these, they have implemented onsite drinking water availability with reusable glass bottles, created seawalls, focused on cleaning the house reef and hired local talent.
The availability of a water plant machine on the resort is an environmentally sustainable initiative taken to reduce and cut down on single-use plastic water bottles. With the help of this machine, enough drinking water is produced and filled into reusable glass bottles.
The resort also does a regular clean-up of the house reef and lagoon in order to get rid of the marine debris which the ocean currently bring in. A diving or snorkelling team heads down to the house reef and lagoon to collect any debris and litter that comes across. These cleaning operations ensure that reef and lagoon are always at their state of idyllic beauty with their vibrant marine life.
In some parts of the island, seawalls have been built. They extend from the beach into the sea in order to prevent erosion of the beach by the sea. The walls are strategically built around the lagoon to prevent the sand from eroding due to the rising sea levels.
This commitment goes beyond just eco-friendly measures and environmental sustainability. Aiming to create value for local communities by empowering them through job creation, education and community impact initiatives is also equally important for the resort to sustain well into the future.
Hiring local talents to be a part of the team means greater longevity of assistance and also provides local expertise. Long term assistance is received by the locals enabling a stronger relationship between the brand and the staff.
NAKAI Dhiggiri located in the Atoll of Vaavu offers three types of accommodation to their guests: Over Water, Beach Bungalows and Garden Villas. Exquisite cuisines are available to fulfil your culinary desires with Italian and Maldivian speciality dishes.
An amazing aquatic life can be seen in the house reef as well as some of the most famous dive sites are located just nearby the resort. Dhiggiri is the ultimate destination to enjoy a unique experience with an embodiment of elements such as relax, adventure, sports and activities.
As previously said, the resort values and cares for the natural beauty of the Maldives as well as respects the environment both inside and outside the sea by executing eco-friendly measures.