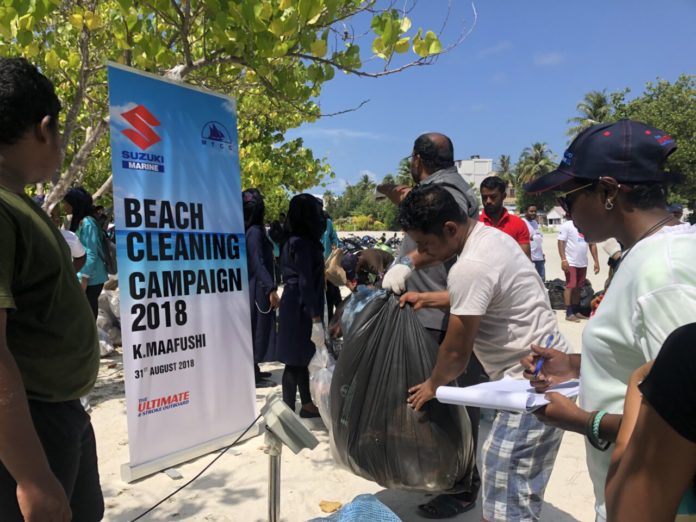 Maldives Transport and Contracting Company (MTCC) together with NGO, Save the Beach has commenced a beach clean-up at K. Maafushi. 
Held on the 31st of August, the clean-up campaign involved school students and teachers from grades 8, 9 and 10 in addition to local council, Maldives Correctional Service, STELCO, guesthouses and dive centers, summing up to a total of 150 participants. The participants noted that the event was very successful. Whilst 1,258.79kgs of waste was collected during the campaign, re-usable items were separated and handed over to relevant authorities.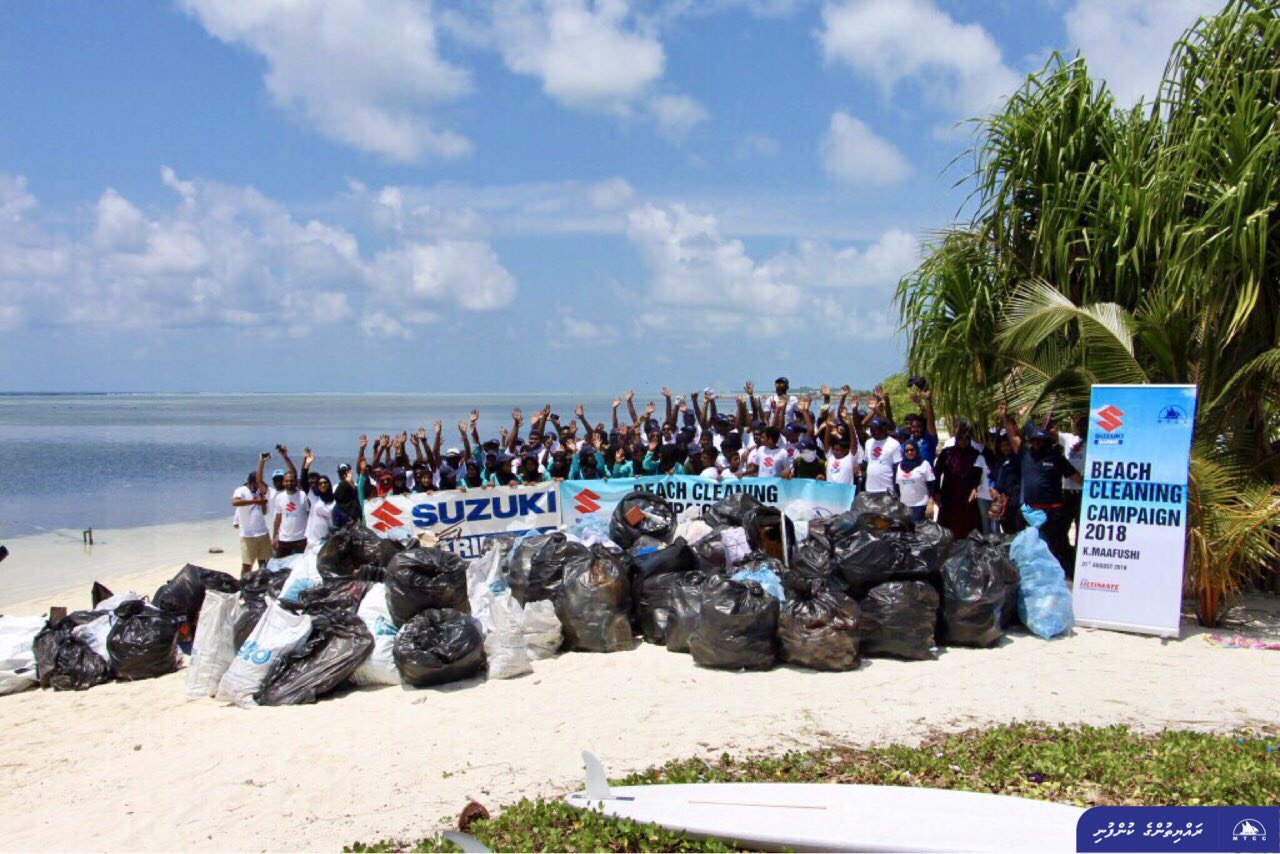 Initially launched in 2010, 'Suzuki Clean-Up The World' challenge is held annually by the Suzuki Corporation to highlight the importance given to the environment by Suzuki and to raise awareness to Suzuki customers and the general public about the environment.
MTCC have been successfully taking part in the challenge since 2015. This is the 4th year MTCC has held the event. Whilst the first two years were conducted in VilliMale', MTCC has decided to conduct the event in areas out of Male' as the purpose of the challenge is to raise awareness and importance on the environment to those who are less aware. 
Participants of the event were taught how to properly dispose different types of waste, in addition to the effects of it on the environment.