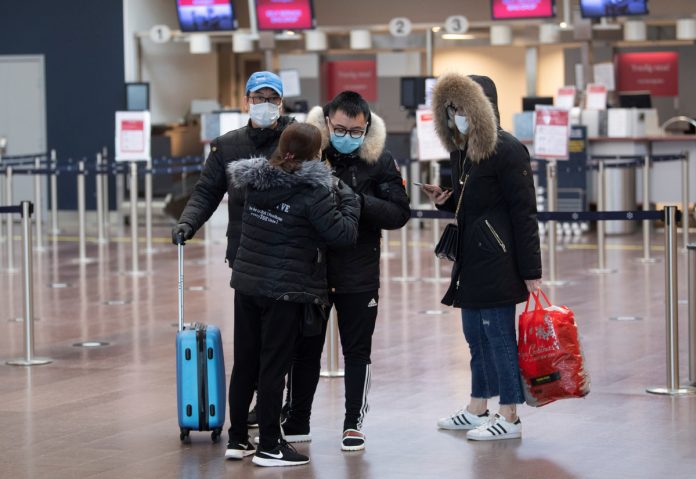 Sweden's leading epidemiologist Dr, Anders Tegnelll has said that parts fo Sweden could achieve 'herd immunity' as early as next month, amid the relaxed lockdown measures and row over its rising deaths.
The government of Sweden has closed university buildings and canceled football games, however, they are still holding out against a total lockdown. Restaurants, cinemas, gyms, pubs, and shops remain close despite calls for radical and strict measures to contain the virus.
Dr. Tegnell has claimed that the epicenter of the country's outbreak Stockholm could achieve 'herd immunity' as early as next month. He further elaborated that according to their modellers at the Public Health Agency they are starting to see many immune people in the population in Stockholm that it is starting to have an effect on the spread of the virus.
He also said that they are only mathematical models and they are only as good as the data we put into them.
Dr. Tegnell made the assessment after Sweden's death toll from the virus exceeded 1,500 with more than 13,000 confirmed cases.
When asked about the exceeding death rates, Dr. Tegnell said it's not a failure of the overall strategy, but it is a failure to protect their elderly who live in care homes.
The government of Sweden has received many criticisms for its relaxed lockdown guidelines, as shops and restaurants are open despite the rising infected cases, and it has been allowed to send children younger than 16 to classes even if a family member is ill.
Despite the criticisms, the government has pursued strict measures and has opted for a softer approach, calling citizens to take responsibility to follow social distancing guidelines. They have also banned gatherings of 50 peoples and barred visits to nursing homes. Also, 50% of the Swedish workforce is working from home, while public transport has fallen by 50% in Stockholm.