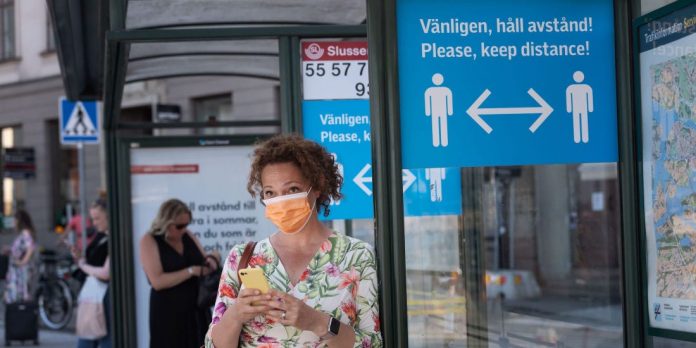 Sweden is recently topping global attention with its new approach for containing the spread of COVID-19. Unlike many other countries, Sweden's coronavirus strategy has allowed its citizens to live as largely as possible.
Reportedly, Sweden remained to keep schools, restaurants, salons and public places, etc. open while largely relying on voluntary social distancing guidelines. The country has been following the necessary guidelines since the start of the global pandemic.
Working from home where possible, avoiding public transporting systems, gathering of groups more than 50, restriction on visiting care homes and table-only services are some of the strict rules considered by the Swedish citizens.
"A marathon, not a sprint" – The government describes the pandemic asuch while arguing that these measures are designed to last in the long term. Considering the unusual strategy for containing the virus, the country has attracted global criticism
However, in Sweden, with the COVID-19 death toll of about 5700, the authorities of the country insist that the number of deaths and COVID cases in the recent few weeks has shown a considerable fall. According to its medical officials, the number of patients in the intensive care units and the death rate have decreased compared to the middle of April.
It has also been reported that earlier this month, the number of COVID-19 patients in a hospital at the Capital of Sweden, has actually fallen below 100, for the first time since early March.
While some countries think Sweden has taken a less aggressive approach to fight COVID-19, the others advocate that this approach will be more sustainable in the long run.  Comparisons can be further complicated, however, the sustainability achieved from the country's approach to flatten the curve is yet to be decided.