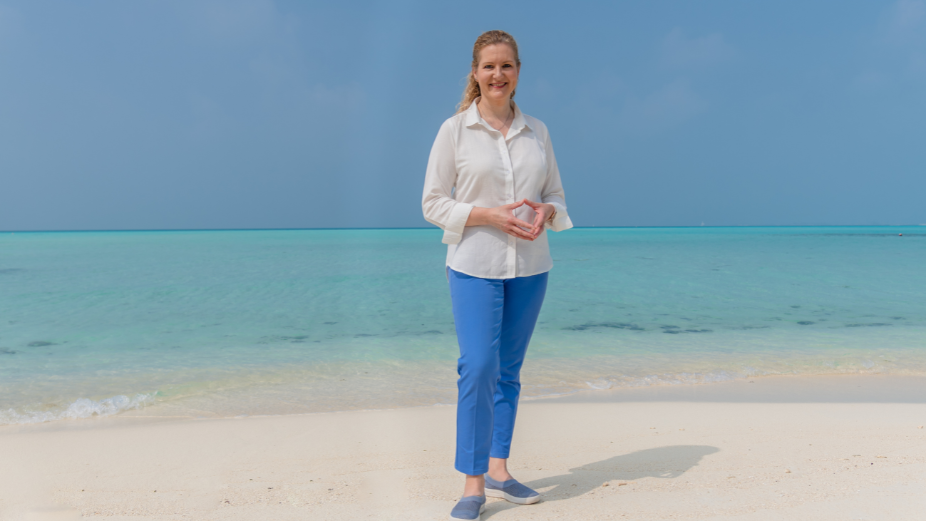 With a strong focus on promoting diversity within the organization in line with Indian Hotels Company's (IHCL) 'She Remains The Taj' framework, Taj Maldives has appointed its first female Cluster General Manager, Corinna Luebbe. A leader, community champion, scuba diver and passionate environmentalist, Luebbe's appointment at Taj Maldives follow a sterling international career spanning over 25 years.
Luebbe will oversee operations for IHCL's award-winning properties in the Maldives ,Taj Exotica Resort & Spa and Taj Coral Reef Resort & Spa. Luebbe's rich expertise in the hospitality industry stems from her years working with Aman Resorts in France and Indonesia and Mandarin Oriental in New York. Her illustrious journey with the Taj includes being a crucial part of the pre-opening team at Taj Exotica, Mauritius, followed by stints at the iconic Pierre hotel in New York, Taj Boston as Hotel Manager and Taj Campton Place, San Francisco as General Manager. Under her leadership, Taj Campton Place was awarded a second Michelin star for its eponymous restaurant and the coveted Forbes Star Award.
Speaking about her new role, Luebbe, Cluster General Manager, Taj Maldives states, "It is a moment of pride for me. Maldives is the ideal destination for travellers of all ages, known for its turquoise waters and adventure activities. Its rich biodiversity and natural beauty make it one of the most sensitive ecosystems to operate in, and I look forward to furthering Taj's initiatives to conserve this paradise on earth while curating experiences for guests that will create memories of a lifetime."
With a degree in Economics from the Fachhochschule Wilhelmshaven, Germany, Luebbe is known for her intrepid spirit and guest-centric approach, with a strong focus on sustainability, which is one of the core values around which Taj Maldives operates. Her arrival coincides with Taj Exotica signing an agreement to install one of the largest solar parks in the Maldives. This will allow the resort to shut down generator operation during the daytime, empowering it to operate one of the lowest carbon footprints in the nation.
Luebbe was awarded General Manager of the Year Medium-Sized Hotels in 2019 and was named one of 'The most influential women in Bay area Business 2018'. She was active in the San Francisco community as a Board Member of the Hotel Council of San Francisco and the San Francisco Travel Association and is fluent in English, French and German.
Fostering a culture that holds female guests in the highest regard and nurtures its women associates and partners, IHCL's 'She Remains the Taj' is a holistic framework of women-centric initiatives for all stakeholders, including guests, employees, partners and the community. Under 'She Remains The Taj', IHCL aims to raise women's participation in its workforce to 25% by 2025, including 25% of leadership roles at upcoming IHCL hotels to be women.
Luebbe's leadership at Taj Maldives promises to add another successful dimension to IHCL's outstanding global management roster.