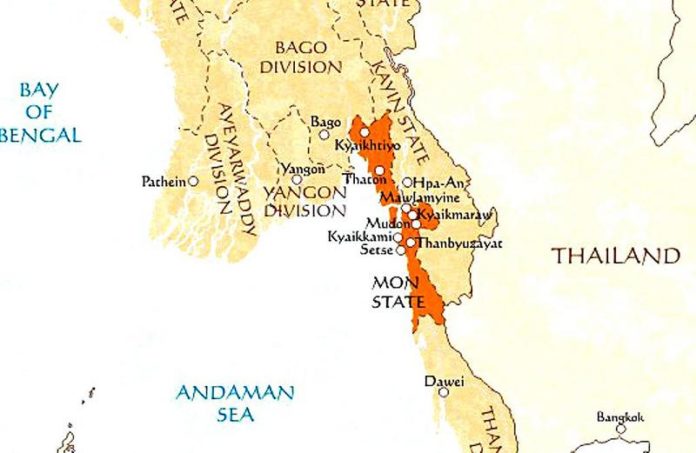 The Tanintharyi Region government has rejected a recent proposal by Salt International Company to extract sand from Myeik district and export it to the Maldives, the region's chief minister told The Myanmar Times yesterday.
The company submitted the proposal in July, asking for a 15-year permit to take sand from a natural coastal sandbank in Pyinponegyi village, Pulaw township.
As an incentive, Salt International said it would share the profits 50-50 with the local government, contributing around US$250 million in payments over five years, Chief Minister Daw Lae Lae Maw (NLD; Thayatchaung) said yesterday by telephone.
The company also said it would help the government to generate electricity in Palauk town, Pulaw township, for 50 years using the profits from its business, according to a letter to the regional government office.
"We rejected the proposal in the second week of August during a regional government meeting, because of local opposition," Daw Lae Lae Maw said.
A spokesperson for Salt International – a locally registered company based in Yangon – declined to comment on the rejection.
The company toured a number of villages earlier this month to present the project and explain how the benefits would be shared with local communities.
Alarmed about the environmental damage the project could cause, residents posted their concerns on local websites. The news spread fast, said U Wai Phyo, founder of Dawei Active Youth.
The regional government decided to hold a press conference yesterday, to clear up the rumours, he said. "The people have been concerned since mid-August that the project could leave communities exposed to storms and floods."
He said the region needs electricity, but that environmental protection is just as important. Companies must share the benefits of their investments with local people, he added.
"People around that area are benefiting from small-scale fishing at the sandbank and they were afraid their livelihoods would be ruined by the project."
Source: Myanmar Times