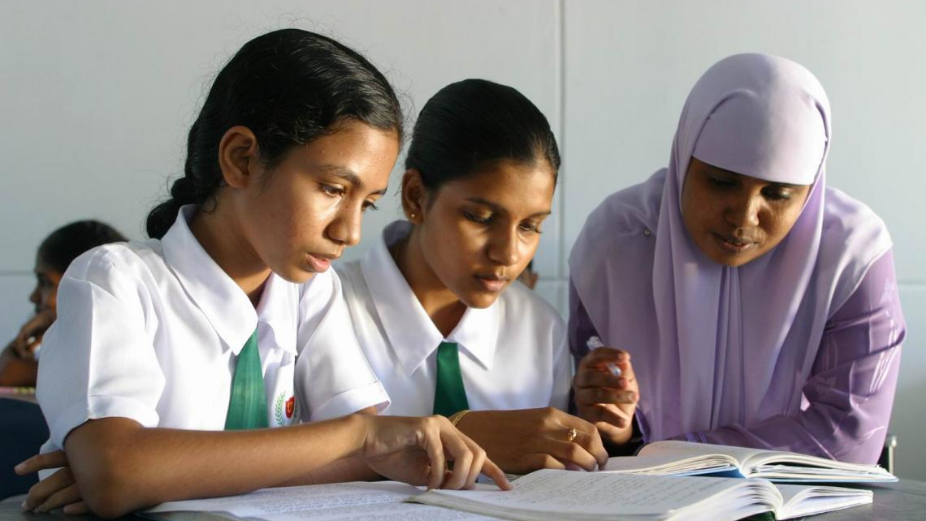 President Ibrahim Mohamed Solih on Thursday gave welcoming news to education sector staff, revealing his decision to raise their pay from May 2022. In his annual address to Parliament, President Solih described teachers as those charged with the most challenging part of nation-building.
The decision would see a 56 per cent rise in the salaries of graduate-level secondary school teachers from MVR 12,628 to MVR 19,740, excluding overtime. Human resource development in the education sector is at the forefront of the administration's policies. Last year, training and development opportunities were provided to 4,082 teachers, and overseas postgraduate programmes were secured for 20 principals.
The administration's single-session school policy made significant progress last year, with 23 new schools switching to single-session schooling. Infrastructure development projects in the education sector saw 117 classrooms and six multi-purpose halls built in 22 schools. Another 473 classrooms and 27 multi-purpose halls are being built in 55 schools across the country, costing MVR 948 million.
The President said that students from smaller islands should have the same rights and opportunities as others. He was referring to the introduction of satellite education, for the first time in the Maldives, which connects students on two islands—Fehendhoo Island of Baa Atoll and Thinadhoo Island of Vaavu Atoll—to the Satellite Hub Centre at Huravee School in Malé City. President Solih went on to say that today, parents' worries and sacrifices to secure a decent education for their children are a thing of the past.
The administration launched its "Free Education Scheme for Degree Students" in February 2019, which has since enrolled 12,730 students. While 2,127 students have now completed their undergraduate studies through the programme, President Solih envisioned over 5,000 students doing so by the end of 2023. He added that any student with the commitment to pursuing their first degree would have the opportunity under his administration.
President Solih went on to note that, while another 1,500 students were granted student loans to pursue higher education overseas, the administration prioritised those that did not have the financial capabilities and those with special needs, every step of the way. The administration will be extending student loans to another 700 individuals next week.
The administration is also tireless in its efforts to train professionals in various fields, said the President, with loans granted to 124 students in an effort to increase the number of local doctors. This February, programmes would be launched to train 1,150 individuals in the information and communications technology and accounting sectors.
Across the country, projects are underway to significantly expand vocational training opportunities; a junior college is being developed in Dhihdhoo Island of Haa Alifu Atoll, while a TVET Centre development project is in progress in Alifushi Island of Raa Atoll. Projects to develop a junior college in Ken'dhikulhudhoo Island of Noonu Atoll and a polytechnic in Thulusdhoo Island of Kaafu Atoll were recently announced.