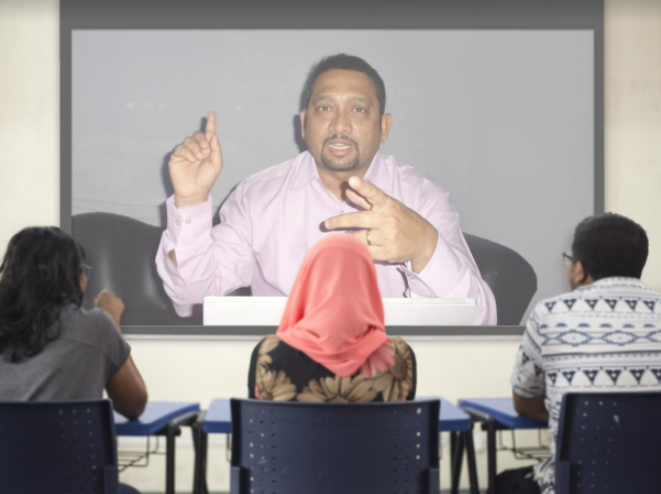 Leading online learning platform, Teaching Tube, will open their first digital center in Malé paving way for Cambridge O and A Level students for greater access to the revolutionary learning platform.
The first digital center, Teaching Tube Centre, is scheduled to open on March 15th in Malé. The digital center will conduct Travel & Tourism, Accounting, Biology, Physics, Chemistry, and Maths tuition classes for O Level students and Biology (AS) tuition classes for A Level students. The digital center classes will be conducted from Saturday to Thursday from 3pm till 10pm. A total of six experienced tutors will be teaching at the center. This is the first of many Teaching Tube Centre's planned to open all over the Maldives.
The students at Teaching Tube Centres will gain free access to all of the resources Teaching Tube platform provides for the subject chosen. In addition, the centers will provide Augmented Reality (AR) Lessons, Live Virtual Classes, access to Laboratories and help from leading educational experts.
Teaching Tube plans to include these experiences as part of the resources provided for the subjects in addition to the already existing 500+ Gb of video lessons and 5,000+ practice questions & notes. Teaching Tube, launched in April 2017, with the mission to provide all students, all the lessons, by leading teachers using cutting-edge technology. The revolutionary online learning website is currently over 150,000 students from over 70 countries including countries such as the United Kingdom, Sweden, and Denmark.