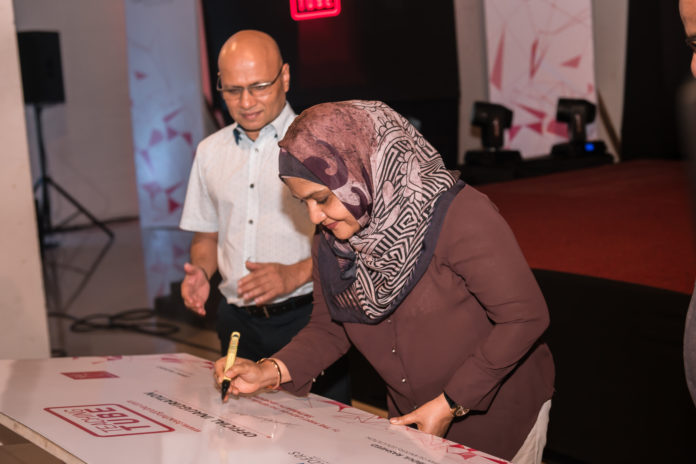 This is the 1st online education platform in the Maldives & Internationally which is dedicated exclusively to teach students Primary, O Level and A Level in the Cambridge & Edexcel curriculum.
All students across all islands will now be able to access the website. This is a national campaign that we have begun in collaboration with Dhiraagu.
Currently, we have opened with all the science subjects and mathematics. This comprises of over 50,000 minutes of learning for students ranging from theory lessons, assessments & past paper examination training's.
By July we are enhancing our content library to Dhivehi, Business stream and social stream. Our content library will by then be above 100,000 minutes.
All of the subjects are taught by renowned Teachers from Maldives and Internationally.
Dr. Stafford who has authored many Cambridge and Edexcel books, is our teacher for Biology, Chemistry and Physics.
Adi Chanda, senior executive and engineer at Telstra Telecom Australia is our Mathematics Teacher.
Furthermore, we have Mohamed Waheed for Economics and Business, Ibrahim Anwar for Accounting, Dr. Ashraf for Dhivehi and Dr. Kaush for A Level Physics.
We are partnered with one of the fastest growing technology companies in India, Report Bee to power our assessments. With this partnership we are able to integrate artificial intelligence into reporting and provide an added value to the service rather than simply giving students access to videos.
We are partnered with Pro Designers Pvt Ltd to create learning content in many formats, which includes animations, virtual reality and augmented reality.
All of this will be available for less than $99 per year per subject.
After the promotion of our online service in 2017, from next year forward we have a 5-year ambition to establish 50 digital learning centers across Maldives which will be fully equipped with laboratories along with many edtech features. Our goal is to be physically in reach to over 10,000 students across the Maldives.