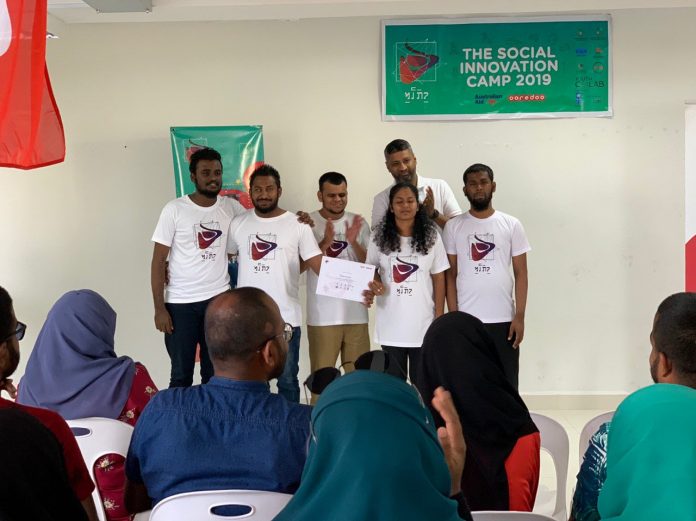 In a milestone move to break down barriers and improve inclusive access to information, the 'Thaana Mallow' app launched on Saturday allows blind and visually impaired people to access information in the Maldivian language online – aiding to overcome a long-standing obstacle faced by the blind and visually impaired community.
One of the biggest challenges faced by the community is that content written in the Maldivian language cannot be read out loud by screen readers. Screen readers are software programs that allow blind or visually impaired users to read the text that is displayed on the computer or phone screen with a speech synthesizer or braille display.
Thaana Mallow app, now available on Google Playstore translates written Maldivian Thaana script that is available online to Latin script so that phone screen readers can read it out loud, making information in the written Maldivian language easily available for the blind and visually impaired community in Maldives.
The app was one of the winning ideas of the 2019 social innovation camp 'Miyaheli', supported by the Australian Government. Miyaheli is hosted by the United Nations Development Programme with Ooredoo Maldives, and the 2019 iteration of the series was held in partnership with Ministry of Youth, Sports and Community Empowerment, Ministry of Gender, Family and Social Services, Maldives Association of Persons with Disabilities (MAPD), Maldives Deaf Association and Youth Co:Lab.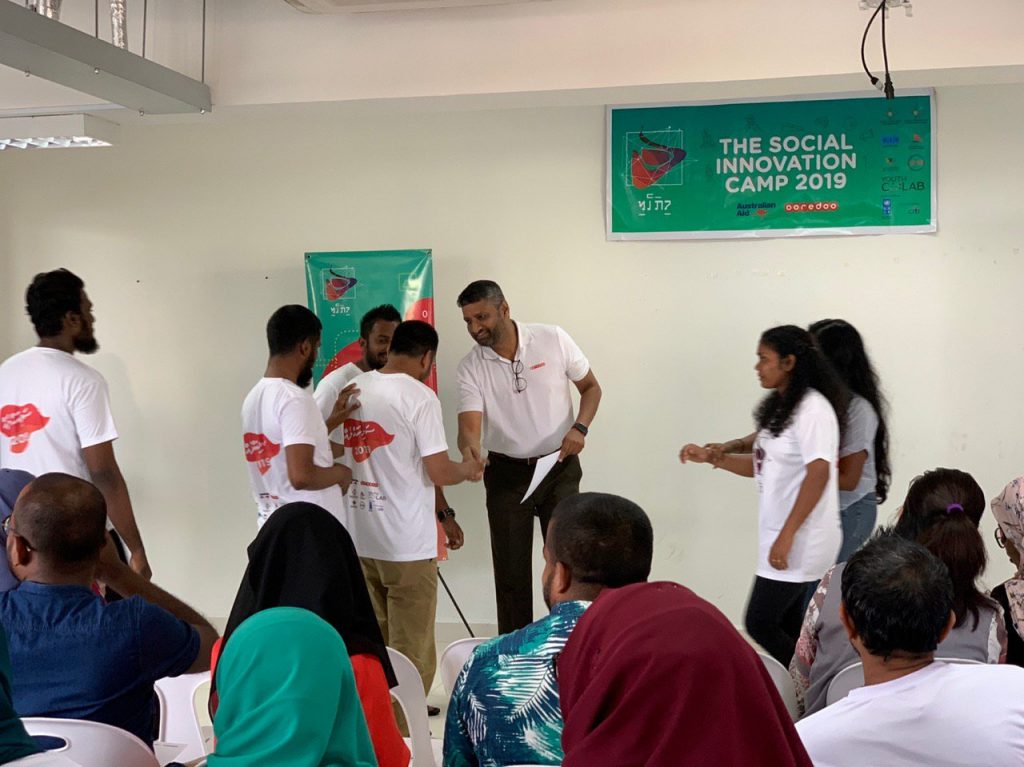 The app is the brainchild of the Thaana Mallow team, a winner of Miyaheli 2019, who hope to aid the blind and visually impaired community to readily tap into information especially during this critical time of the COVID-19 pandemic, where public is reliant on timely information. Such technology can open new opportunities for the blind and visually impaired community to engage in social interaction and participation during the crisis and beyond.
"This app has brought a great level of ease to the blind and visually impaired community. I have recently heard from blind students who previously needed assistance to access study materials during this lockdown, who are using this app to independently study. Access to information and breaking down barriers is important to us, and we are happy to help with this initative," said Hussain Shareef, Team Leader of Thaana Mallow.
"Australia is proud to support the talented leaders behind the Thaana Mallow app through the UNDP. Globally, the COVID-19 pandemic has reinforced the connections that exist between all members of society. Innovative use of technology such as Thaana Mallow help guide towards an inclusive recovery. Australia congratulates the development team for making this exciting contribution," said Australian High Commissioner David Holly.
Download the Thaana Mallow app on Google Playstore: https://bit.ly/2ANZWQ2