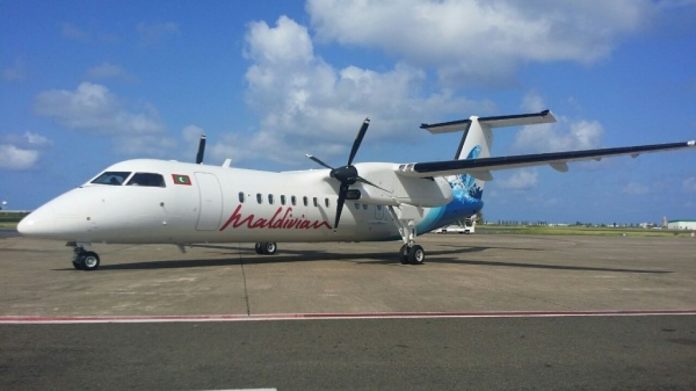 Maldivian Airline's Aircraft Q2118, which traveled to Velana International Airport on 12th March 2019 is under observation in order to fix its technical issues, said Island Aviation. The flight carried a total of 44 passengers including one child. Maldivian expressed their apologizes to all the passengers who faced inconveniences.
The flight made an emergency landing on Gan International Airport due to a technical issue caused in the landing gear. Hence the flight could only land on Gan after a duration of 1 hour 20 minutes using an alternative method via manually releasing the landing gear.
Maldives' National Airline, Maldivian operates under the rules and regulations by the Maldives Civil Aviation Authority. They also operate under the guidelines set by the international organization in charge of aviation services worldwide, ICAO. The airline also undergoes regular auditing as per Island Aviation.