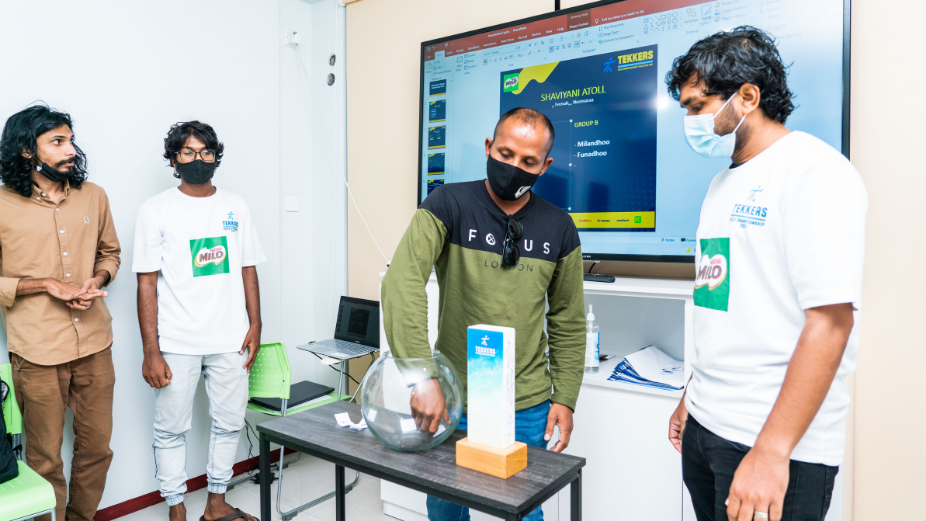 The Tekkers Milo Championship Maldives Cup tournament is set to commence on the 18th of January in Hdh. Kulhudhuffushi. The tournament is divided into 4 Zones. Zone 1 Shaviyani and Noonu Atoll draw was taken last night to divide the atolls into 2 groups.
The host islands of Zone 1 are Hdh. Kulhudhuffushi, Sh. Narudhoo, and N. Maafaru, are the islands that Zone 1's matches will be played in.
The Hdh atoll tournament will continue from the 18th of January till the 23rd. On the 24th, the champion of Haa Dhaalu atoll will play against HA. Hoarafushi, this will decide the Block 1 winner. The teams participating from Haa Dhaalu Atoll are, Hanimaadhoo, Neykurendhoo, Nolhivaranfaru, Kulhudhuffushi, and Kumundhoo.
The Shaviyani Atoll tournament is going to be played from 26th January till 29th January. Shaviyani atoll is divided into two groups. Group A includes Foakaidhoo, Narudhoo, and Feevah. Group B includes, Milandhoo, Funadhoo, Noomaraa.
The last atoll of Zone 1 is N atoll. The N atoll's tournament will proceed from 31st January up to the 3rd of February. Noonu Atoll Group A's teams are Kendhikulhudhoo, Maafaru, Maalhendhoo. Group B's teams are Kudafari, Lhohi, Manadhoo. On the 4th of February, the winner of Shaviyani and Noonu atoll will play against each other, where Block 2 champion will be decided. On the 5th of February, the winner of Blocks 1 and 2 will play against each other. This will decide the Zone 1 champion.
The champions of the Tekkers Milo Championship Maldives Cup will receive a prize money of MVR 50,000/- while the tournament runner-up will get a prize money of MVR 25,000/-. The atoll champions will also be rewarded with trophies and medals.