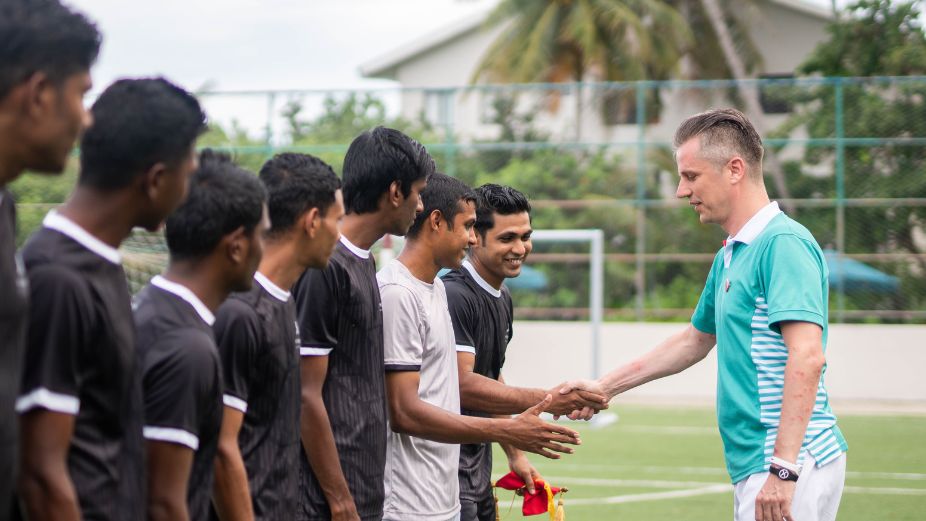 Tekkers Maldives has started their second edition of the Resort Cup, with big expectations
Confident 4 teams from the beautiful region of Dhaalu will be battling each other for the honour of claiming the prestigious title of being the best resort futsal team in the nation.
The tournament's opening match was played between the hosts Kandima Maldives and The St. Regis Maldives Vommuli Resort, followed by an epic match between Niyama Maldives and Sun Siyam Iruveli. The games were officiated by experienced senior referees, Ahmed Rameez, Mohamed Saeed and Ali Rameez. Special guests from the host resort and away team attended the Kandima Maldives futsal ground to show support for their respective resorts.
The winner of the Dhaalu Zone group stage will play in the finals automatically. A playoff semi-final match will decide the second spot between groups 2nd and 3rd. Best Player, Top Scorer, and Top 5 will be awarded to each zone.