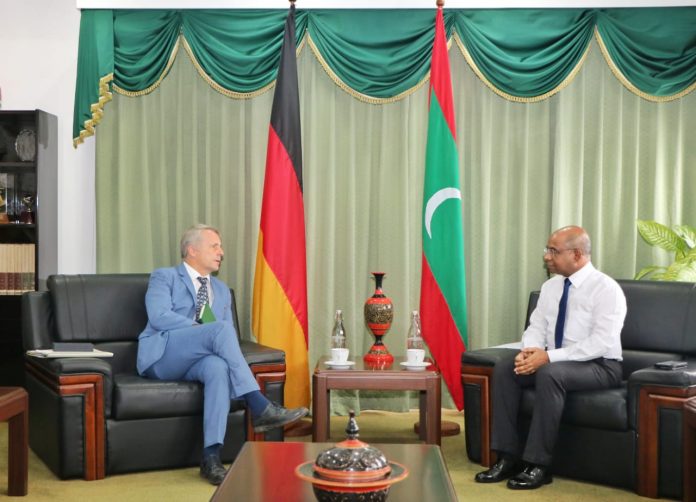 The Ministry of Foreign Affairs has announced that the institution will host a temporary Germany-Schengen visa Biometric Clinic in Male', organized by the Embassy of the Federal Republic of Germany to the Maldives.
The Biometric Clinic which is sponsored by Maldives Marketing and PR Corporation (MMPRC) will operate from 0900 hrs to 1800 hrs from 3-5 February 2019 at the Ministry of Foreign Affairs.
Applicants can book appointments online, until 1730 hrs of 25 January 2020.
The temporary Clinic aims to ease the difficulties Maldivians face while applying for visas to travel to Germany, including those participating in Internationale Tourismus-Börse Berlin (ITB) Fair in March.
Following the announcement by the Minister of Foreign Affairs, Abdulla Shahid and Ambassador of Germany, Jörn Rohde on 16 December 2019, the Ministry of Foreign Affairs is also currently working with VFS Global to establish a permanent Schengen Visa Application Centre in Maldives, which will begin operations in March 2020.
For further information regarding the Biometric Clinic, please visit the VFS website: https://visa.vfsglobal.com/lka/en/deu/news/mobile-biometric-clinic-in-male