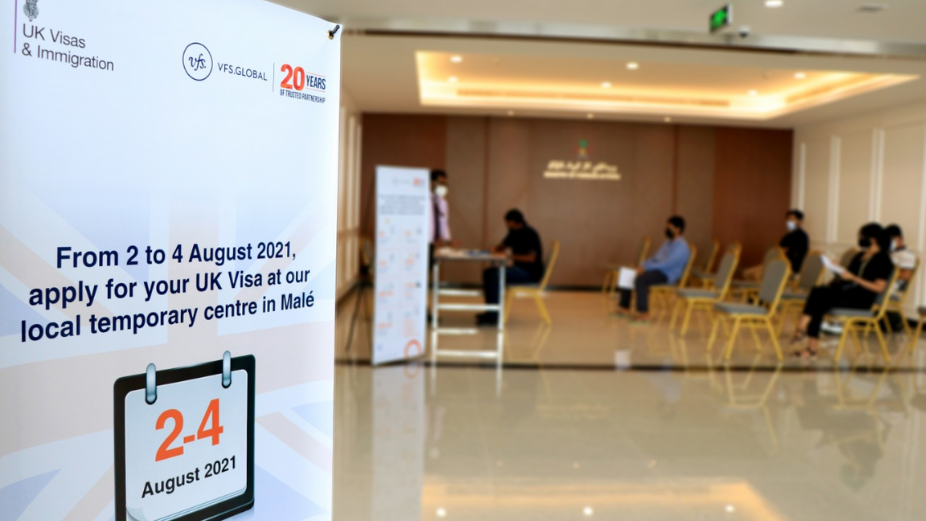 The temporary United Kingdom Visa Application Centre has started accepting visa applications today at the Ministry of Foreign Affairs. The Visa Centre will collect the biometric enrollments and documents from all applicants who have made prior appointments.
The Visa Application Centre will be open from 2 August 2021 to 4 August 2021.
The Government of the United Kingdom has established the Visa Application Centre in the Maldives at the request of the Government of Maldives, in order to ease the process for those applying for visas, especially students going to the United Kingdom for higher studies.
This is part of the government's broader efforts to ease and strengthen the consular services provided to Maldivians.