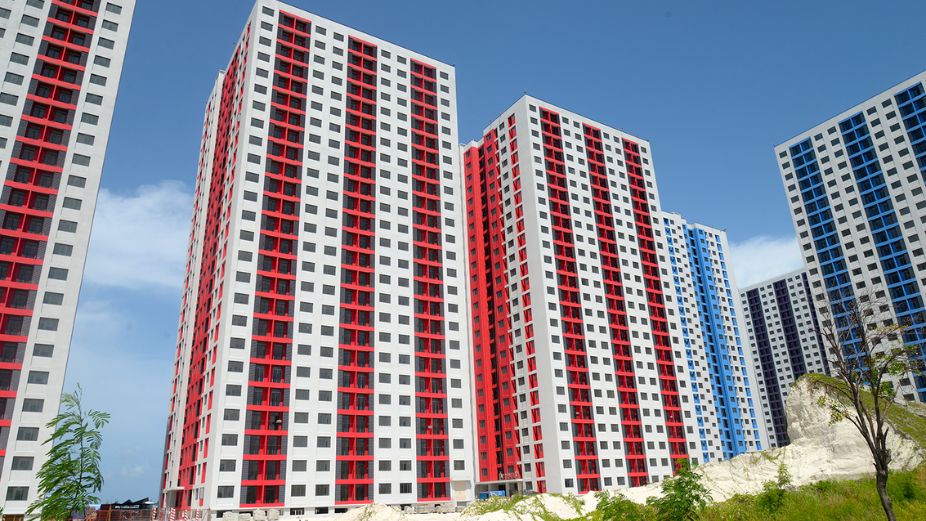 Urbanco has announced that tenants residing in the Hiyaa flats will be obligated to forfeit their housing units if they breach the safety regulations.
The company released a press statement after a fire incident took place in one of the apartments of a Hiyaa tower, and it was found that a discarded cigarette was the cause of the fire. This was the second similar incident that occurred in the same month; another fire was also caused by a discarded cigarette filter in a different housing unit within a Hiyaa tower.
Urbanco reported in the press release that their investigation found that the fire occurred due to negligence, and they have a zero-tolerance policy towards such conduct. They emphasized that tenants were given social housing units only after they had agreed to abide by the safety rules that were established to safeguard other residents in the area. The regulations include a ban on smoking, lighting fires, and other actions that could cause harm to the residents or the building. Urbanco also clarified that smoking or vaping and disposing of cigarette butts on balconies is prohibited.
The company cautioned that individuals who violate the safety guidelines will face penalties of up to USD 6,500 or the forfeiture of their housing unit.
Additionally, Urbanco declared that it would prioritize the safety of all residents in such cases. The Hiyaa flats are home to the largest residential community in Hulhumale', comprising 25,000 inhabitants.