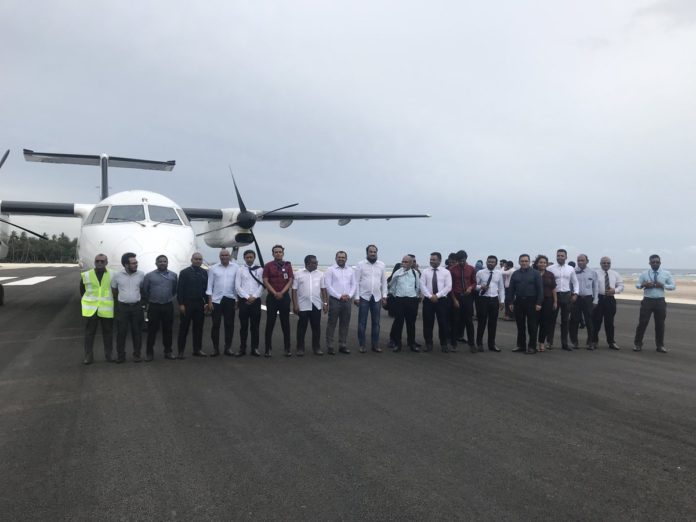 The first test flights have successfully landed in the newly developed N.Maafaru Airport.
Tourism Minister Moosa Zameer along with parliament members of Noonu Atoll arrived at N. Maafaru in the test flight which took 25-minutes.
"We are trying to start the scheduled flights in the month of September. As you would know that this is a large and different project. N. Maafaru airport runway will be as wide as a Velana International Airport, and this airport is being opened as an international airport." said Tourism Minister Moosa Zameer.
Member of Parliament who belongs to the N. Atoll said that opening an international airport at N. Maafaru would be an advantage for the whole Maldivian economy as well as for N. Atoll. In addition, this is a door open to increase the guesthouses, leads increasing dollar earnings for locals.
Noonu Maafaru International Airport is fully completed with a 2,200-meter long runway. Regional Airports ensure that the terminal of the airport and the tower will be completed next month.
The project funded by Abu Dhabi fund worth USD 60 million has described as a 'gift' to the Maldivian people by UAE.