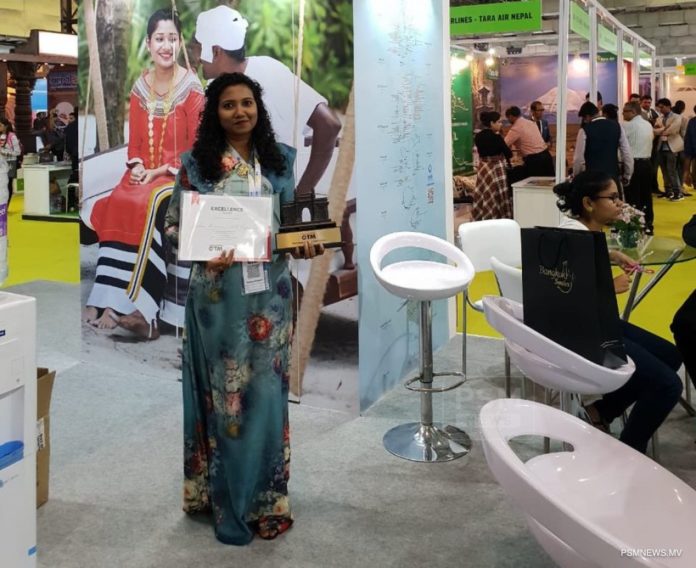 Maldives has received the best decoration stand award or the most attractive stand in the One World Travel Market which was held from 23rd to 25th January 2019 in Mumbai, India. Maldives has previously received this award at OTM 2018 as well.
The stall was decorated to depict the beauty of Maldives with images of Maldivian resorts incorporated in to it. In addition to MMPRC, who accepted the award on behalf of the country, and those representing Maldives at the fair, an additional 20 personnel were present in this stall from 15 different companies.
OTM is the largest fair of it's kind being held in India. MMPRC stated that the main reason for taking part in this fair is to increase the amount of Indian tourists that visit Maldives.