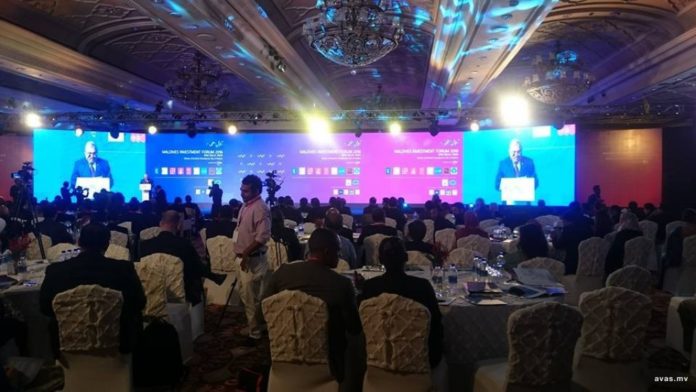 "The country would be open 24 hours for investors without any constraints" said the Vice President of the Maldives, Mr Abdullah Jihadh, addressing the participants of Maldives Investment Forum currently on going at Delhi.
In his address he stated that the country back in 1977 was one of the poorest countries in the world with GDP per head being USD 275 per head and now with progress and development the country's GDP stands at USD 7000 per head. This was the result mainly of the tourism sector and the hard work of all Maldivian citizens throughout the years he added.
He also added that the Presidents strategies have controlled inflation rates and the budget deficits have decreased. Furthermore, He is bringing a lot of new policies and economic reform to benefit the country and the general public as a whole.
The investment forum kicked off today with 400 companies from both the Maldives and from India.