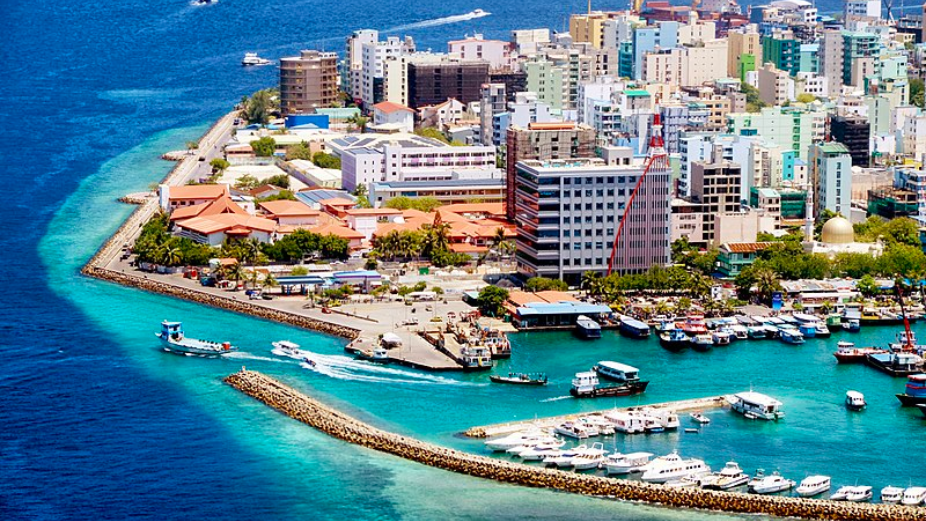 Recently, the neighbouring country of Sri Lanka defaulted on its debt for the first time in its history as the country grapples with its worst financial crisis in over 70 years. Many in the Maldives have speculated that our island nation may face the same fate if our fiscal measures are unchecked. With the ripple effects of the Russia-Ukraine conflict looming over our imports-reliant economy, politically motivated voices have been raised — but could these voices pose an even greater threat?
Unfounded claims regarding the financial situation of the Maldives may deter investors and lead to even more damage to our economy. The crisis in Sri Lanka was the culmination of a number of varying factors, including economic mismanagement by successive governments and the decline in its lucrative tourism industry. It is unwise to draw parallel comparisons to the Maldives, which has relatively bounced back much faster post-pandemic.
While speaking at a press conference on Wednesday, President Ibrahim Mohamed Solih assured that the Maldives' economy is on a positive path, announcing that the country's nominal Gross Domestic Product (GDP) is expected to surpass MVR100 billion in 2023 and GDP growth at 13 per cent. He stated that revenue this year had exceeded earlier forecasts of MVR8.5 billion and reached MVR11.1 billion.
Despite this growth, he warned that global economic uncertainties and rising commodity prices would inevitably impact the country's economy, noting that the administration would be vigilant and steadfast in its response to the risks. He further urged not to spread false information regarding the situation.
The economic crisis led by the Covid-19 pandemic had a heavy impact on the Maldives' economy. The President noted that the administration's sound fiscal policies and proper management of the economic crisis helped overcome the challenges caused by the pandemic. Referring to the rising inflation and commodity prices caused by the Russia-Ukraine war, the President assured that the administration would take appropriate measures to mitigate the impact, including austerity measures such as proper management of expenditure and shelving new large-scale developmental projects funded by borrowing.
Minister of Finance, Ibrahim Ameer had also stated that with the influx of USD income, Maldives' official reserve assets will be back to pre-pandemic levels by the end of 2022. In a Twitter thread published on Sunday evening, the Minister stated that both Maldives' gross and net reserves are at a high level compared to before. According to him, the government is closely monitoring the inflow and outflow of foreign currency to maintain it at this level.