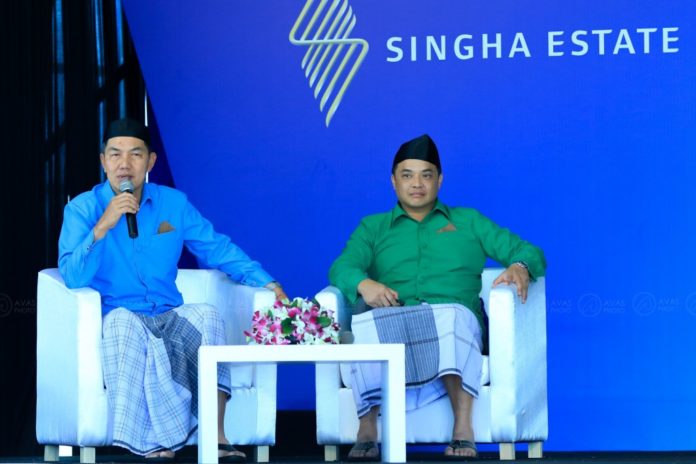 The massive project of Embudu Lagoon that is being developed by the Thailand based company, Singha Estate have emphasized that this project will result in 7000 job openings.
Speaking at a press conference, the Chief Investment Officer of Singha Estate, Thiti Thongbenjamas mentioned that majority of the jobs totaling to 70% will be offered to locals within different ranks and levels. Thiti further added that, since this massive project is being developed in Maldives, what they look for is to apply the ingenuity and skills of Maldivians.
According to Thiti, this project will not only produce job openings for locals, but it will open the doors for other exhilarating opportunities as well. Local artists will have the chance to work along with international standard world-class entertainers.
Embudu Lagoon is designed to be a multi-island integrated leisure and recreation destination resort.