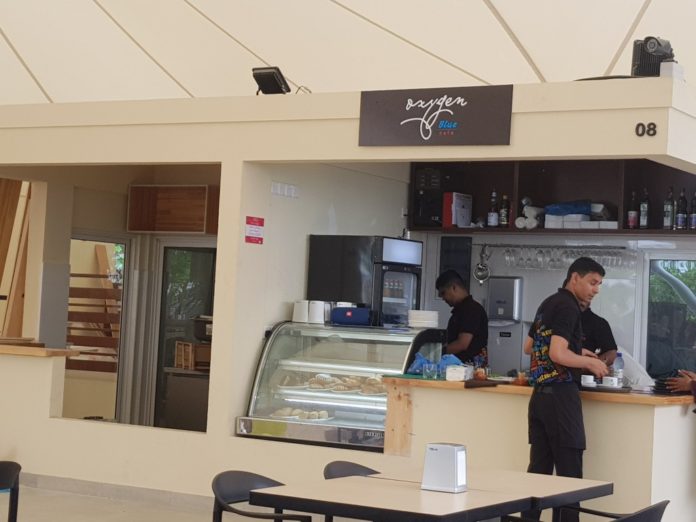 The very first cafe at the new food court is now open for service at the southwest side of Male', in the harbour area. The cafe which was opened on 5th May is an outlet of the popular cafe and restaurant, Oxygen.
According to the Managing Director of Oxygen, Mohamed Fazeel stated that "Oxygen Blue" outlet of the cafe will provide many items listed in the Oxygen menu will be available at the outlet.
"The prices are lower compared to Oxygen. A lot of people have already visited the outlet now", said Fazeel.
In a tweet by the Minister of Housing and Infrastructure, Dr. Mohamed Muizzu, he stated that the first cafe is now open for public and the remaining cafes will soon be open as well.
State Trading Organization was assigned with the project of developing the harbour food courts in late 2016. The project included 26 foodcourts spanning over 4 blocks, parking zones and toilet stalls.