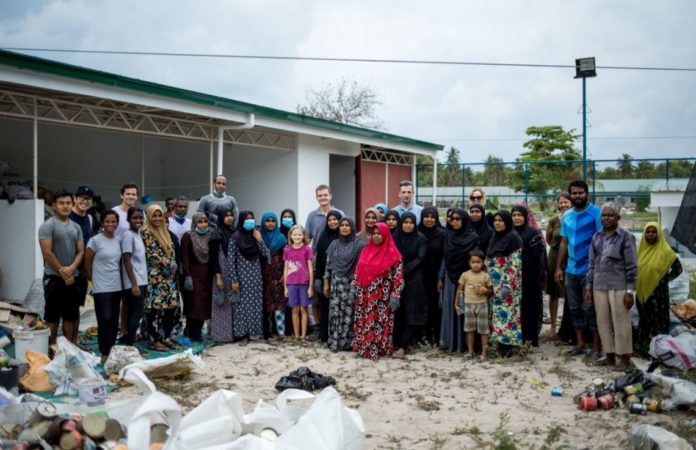 The communities of Baa Maalhos, Dharavandhoo, and Kihaadhoo came together last Tuesday in a pre-Ramazan island clean-up in Kihaadhoo.
Under the "Namoona Baa" initiative, the 'Fresh Start' clean up was organized by Kihadhoo, Dharavandhoo and Maalhos island councils with the help of Soneva Fushi Resort. The objective was to sort and remove the waste that had been piling up in the Kihaadhoo waste management center over several months.
Volunteers who took part in the clean up included island council presidents, vice presidents, council members, waste management staff and volunteers from the three islands, as well as Soneva Fushi hosts.
Ibrahim Fazeel, Kihadhoo Council President said: "The garbage has been piling up at our waste management center for over a year. It poses significant hygiene risks – it got so bad that we've had to burn the nappies in open bonfires, three or four times. As part of the Namoonaa Baa initiative Maalhos, Dharavandhoo and Soneva Fushi came and helped us sort out the waste just ahead of Ramadan."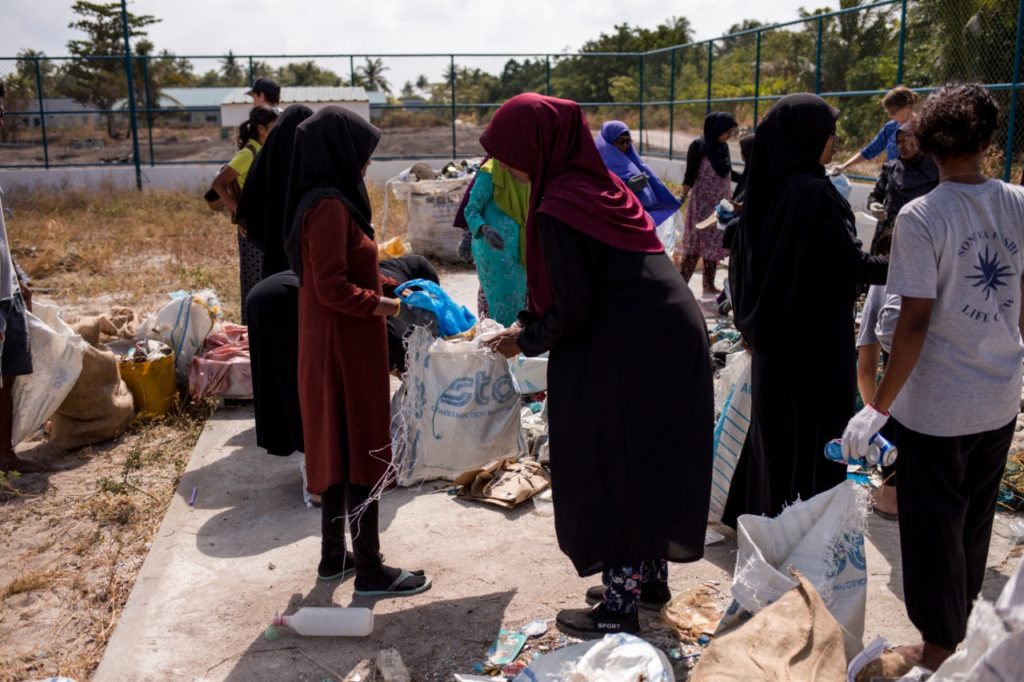 Recyclable material collected through this initiative was transferred to Soneva Fushi's 'Eco-Centro waste-to-wealth centre', where they will be compacted and turned into things of economic value.
The "Namoona Baa" initiative was launched in February by the island council presidents in collaboration with Soneva Fushi. Future plans also include starting a Soneva based Eco-Cento Waste to Wealth center in each island for a more sustainable environment-friendly alternative to the current waste disposal method.
Soneva has pledged funds from its Soneva Namoona programme to support creating the Eco-Centros on Maahlos, Dharavandhoo, and Kihaadhoo. The first Eco-Centro is due to open in Maalhos this year.