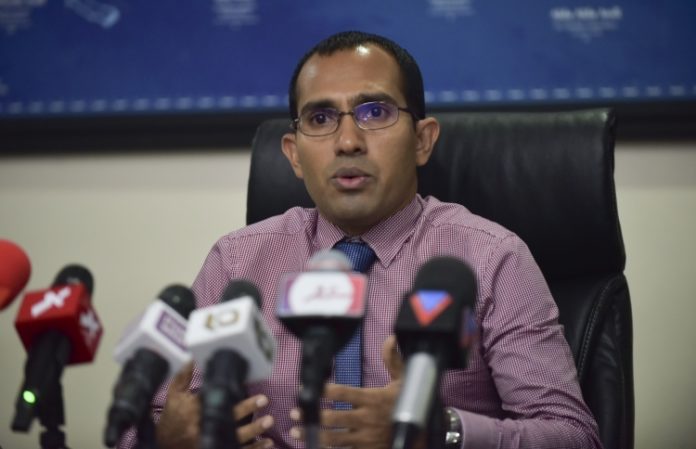 The government has decided to create a state e-service portal where all the government services are available in one platform.
During an event by MIRA to establish online Work-Visa service, Communication Science and Technology Minister Mohamed Maleeh stated that the ministry initiates to establish an online service platform to get all government services easily without having to wait to get the service.
While talking about the MIRA Work-Visa service Minister Mohamed Maleeh noted due to difficulties in acquiring the service by having to wait at queues for a long period of time, companies lose employee time worth of RF 10,000 per day and 3.6 Million per year, which is a huge loss.
Therefore, an online Work-Visa service can resolve all the difficulties and give easy and portable service, but this service can be more convenient if people can pay through online.
Further, he added as per President Ibrahim Mohamed Solih request they are working on establishing a website which includes all the islands and this webhsite can help to promote the local tourism.