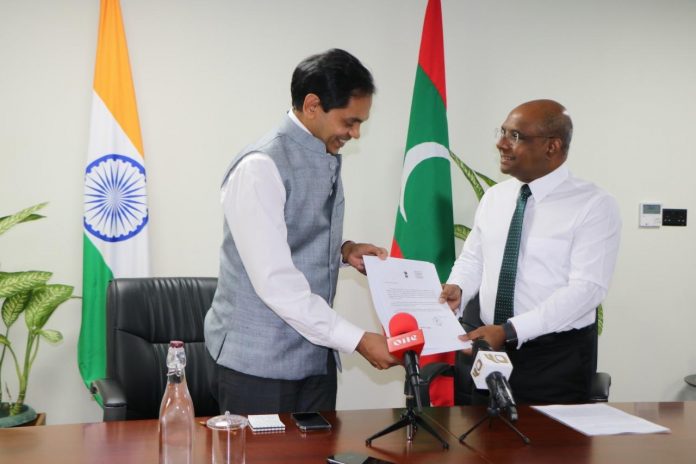 At the request of the Government of Maldives, the Government of India has donated three month's supply of essential medicines, to enhance the readiness of the Maldives to combat against the rapid spread of COVID-19.

In a ceremony held today, to mark the handover of the donation of essential medicines from the Government of India, Minister Shahid thanked India for its timely assistance in providing medicines, which includes 53 types of medicines. Minister Shahid further emphasized the importance of international cooperation and maintaining collaborative efforts in controlling and preventing the spread of this pandemic.
Speaking at the ceremony, the High Commissioner of India in the Maldives highlighted that this was a special gesture for the people of Maldives, as a special exemption had been made for the Maldives, at a time when these medicines were restricted for export.