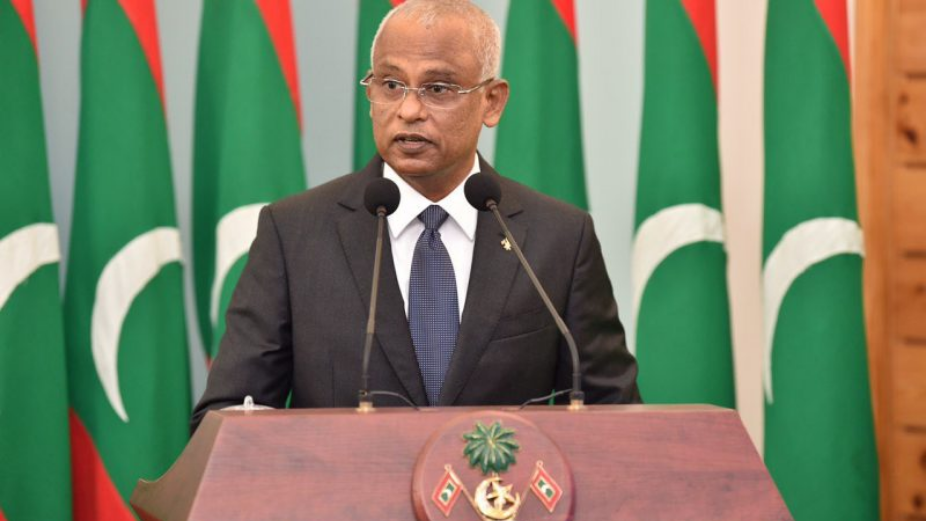 A recent survey on Maldives Opinion Network reveals that in February, the government approval rating was 44% compared to 50% who disapprove. Meanwhile, 6% of people voted neutral on government approval.
The highest disapproval rate was recorded in January 2021 where 82% of the survey participants disapproved of the government. The statistics from Maldives Opinion Network show that 50% of people voted to approve the government in January while 18% voted neutral.
Starting from November 2020, Maldives Opinion Network has been actively working to collect the public's approval rating regarding the Maldivian Government. The survey available on opinion.mv and is accessible for the public.
The government's approval rating rose 28% compared to January 2021, while the disapproval rate decreased by 33%. Several efforts carried out during the month are believed to have caused this rise in the approval rate. The Maldivian government had begun the COVID-19 vaccination program "Covid-19 Dhifaau" on 1st February with the first dose being administrated to the President of Maldives, Ibrahim Mohamed Solih.
Only the Oxford-AstraZeneca Covishield vaccine has been cleared to use in the Maldives. The latest statistics show that the Maldives has successfully vaccinated over 100,000 people since the beginning of February.
In addition, the government has taken stringent measures to contain the third wave of COVID-19 in the Maldives. To support those affected by the pandemic, the Maldivian government had also disbursed MVR 292.8 million, to 18,534 applicants by February.
In order to assist businesses, the "Recovery Loan Scheme" was also introduced in February. Under the loan scheme, 2108 SMEs have received MVR 355.4 million and large organizations have a loan of MVR 585.9 million.
The Government had also shared insight into the administration's new policy to resolve the public's housing issues during last month.  The delay in issuing the Hiyaa Flats has caused increasing complaints from the public. The government had publicized a temporary list of applicants and also opened up for public complaints.
With the appointment of Spokesperson Mabrook Abdul Azeez, the government continues to provide updates on the controversial project to the public.