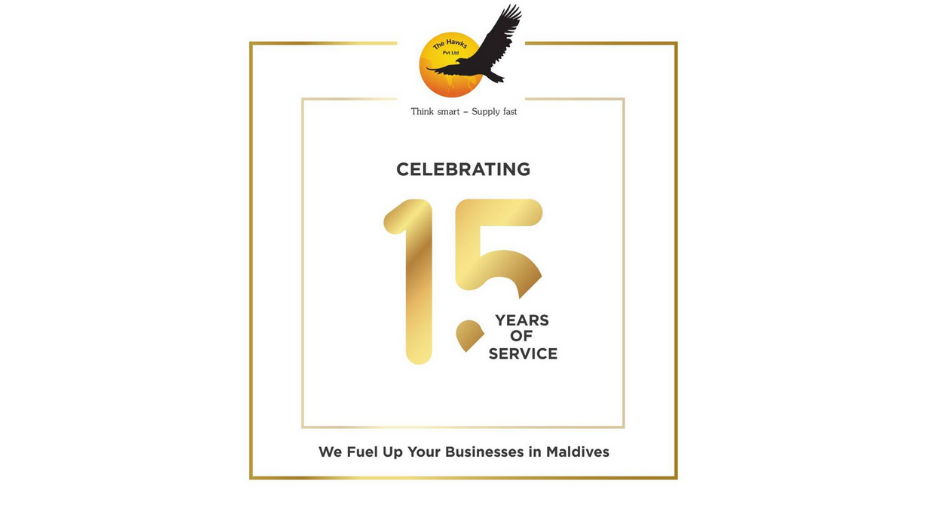 The Hawks Pvt Ltd is celebrating 15 successful years of service today.
The Hawks Pvt Ltd is one of the leading companies for the import & distribution of high-quality fuel in the Maldives. With more than 14 years' experience in the area of fuel supply and exceptional attention to the needs of its clients, the company has developed an extensive portfolio ranging from fuel delivery & related services to construction, transportation, and activities in the hospitality industry.
The Hawks team, established in 2007 by chairman Mr. Ahmed Rasheed Hassan, is fully trusted by its clients and continuously eager to design new services. The exceptional customer service, on-time delivery, and highest standards for all services provide the ultimate satisfaction to clients from the northernmost to the southernmost parts of the Maldives.
The Hawks focuses on the supply of diesel and petrol to any business and location in the Maldives. Bunkering services are provided domestically and internationally to safaris, cargo ships, fishing vessels, yachts, cruiser and navy vessels at harbors and Exclusive Economic Zones. The extensive business portfolio includes bricks manufacturing, boatyard services, sea transportation, and the Hawks Hotels in B. Kamadhoo and Hulhumale'.