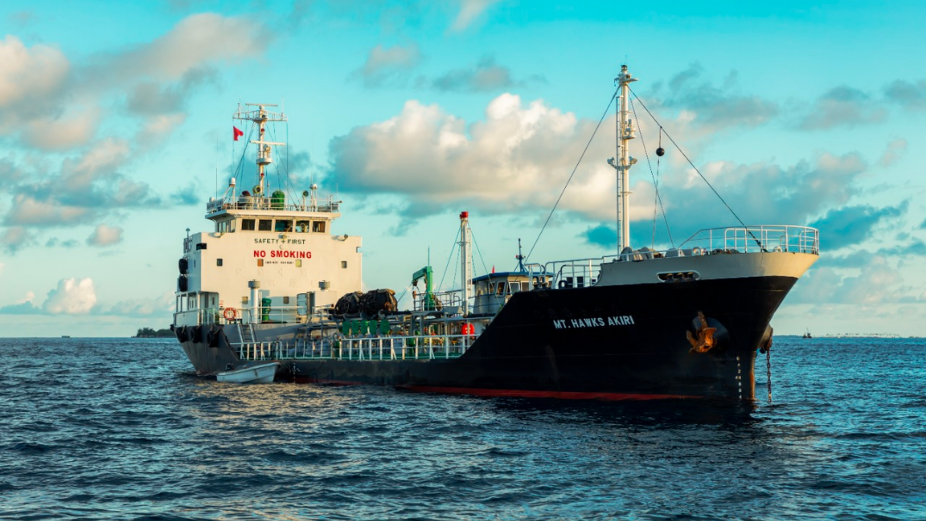 As part of its ambitious expansion plans, The Hawks Pvt Ltd has deployed MT. Hawks Akiri, a tanker with 1.2 million litres capacity to Gaafu Alifu and Gaafu Dhaalu Atolls.
This mobilisation will enable the company to reach its clients in this region, enhancing coverage in the south of Maldives in terms of convenience in distribution. It will also assist The Hawks in achieving its promise of timely delivery.
Mr. Hussain Aman, Director of Sales mentioned that the company has already mobilised two of its tankers to Baa Atoll and Dhaalu Atoll. This enabled The Hawks to cover the northern and central region of the Maldives.
The Hawks Pvt Ltd is one of the leading companies for the import and distribution of high-quality fuel in the Maldives. With more than 15 years' experience in the area of fuel supply and exceptional attention to the needs of its clients, the company has developed an extensive portfolio ranging from fuel delivery and related services to construction, transportation, and activities in the hospitality industry.
The Hawks team, established in 2007 by chairman Mr. Ahmed Rasheed Hassan, is fully trusted by its clients and continuously eager to serve them as best as they can. The exceptional customer service, on-time delivery, and highest standards for all services provide the ultimate satisfaction to clients from the northernmost to the southernmost parts of the Maldives.