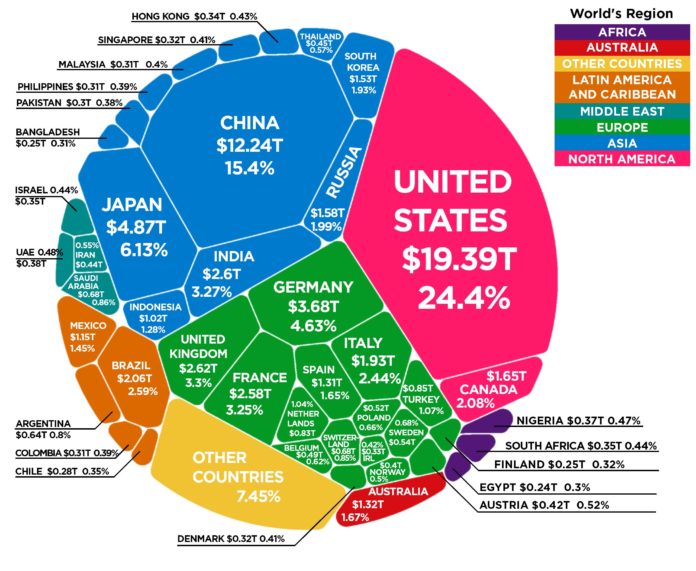 The world economy has been growing at a fast pace. The nominal estimate of the global GDP is around 80 Trillion in 2017 according to the World Bank. The data had also been used for diagrammatic illustration called a Voronoi diagram.
The following are the Top 10 largest economies controlling two-thirds of Global GDP.
    Rank            Country                         GDP                    % of Global GDP
             United States                 $19.4 trillion                     24%
             China                              $12.2 trillion                    15.4%
             Japan                              $4.87 trillion                      1%
             Germany                        $3.68 trillion                      6%
             United Kingdom           $2.62 trillion                      3%
             India                               $2.60 trillion                      3%
             France                            $2.58 trillion                      3%
             Brazil                              $2.06 trillion                      6%
             Italy                                $1.93 trillion                      4%
            Canada                            $1.65 trillion                      1%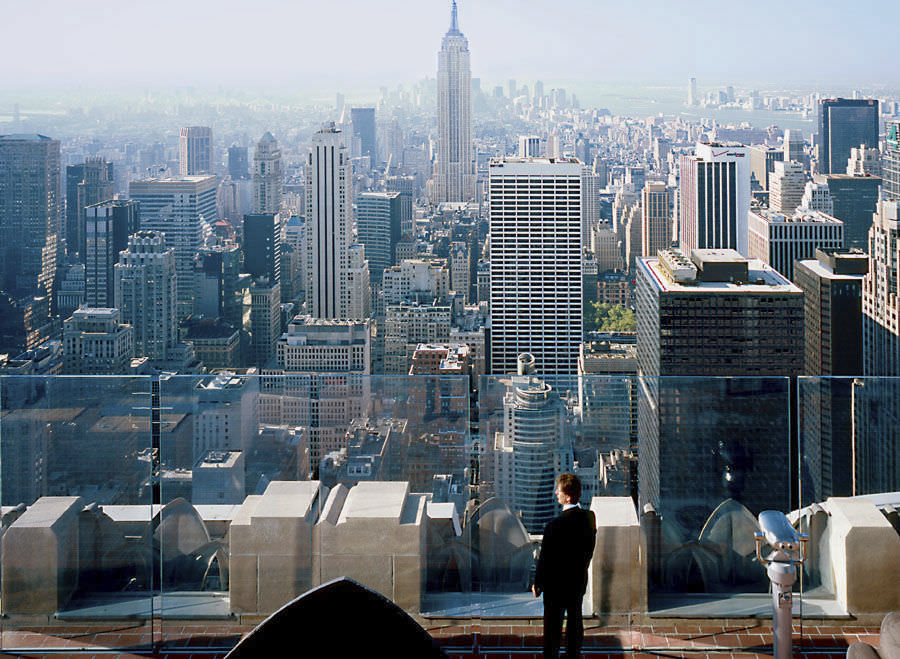 U.S. has the largest GDP equivalent to 24.4% of The world economy. Besides, China's economy was the largest when adjusted for purchasing power parity (PPP) in 2016 while the economy is far behind the U.S. with $12.2 trillion in GDP.
The Following are some important movements among the top economies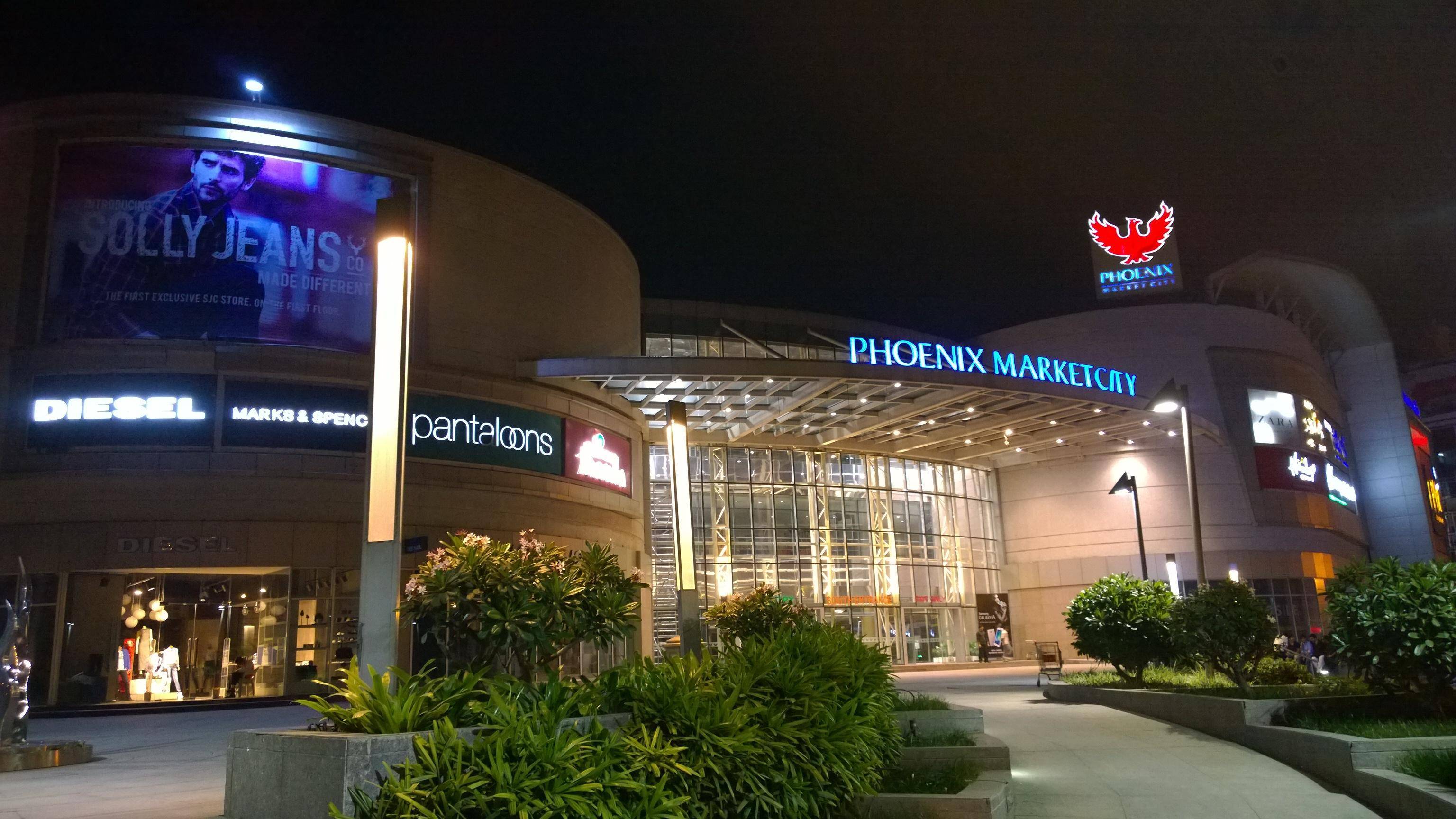 India had the highest GDP growth rate of 8.2% in two years surpassing the GDP of France.
In spite of recent economic hurdles, Brazil has reached the 8th position overall by passing Italy in GDP rankings.
On the journey to become the 17th largest economy, Turkey has surpassed the Netherlands while Saudi Arabia has climbed to the 19th spot by surpassing Switzerland.