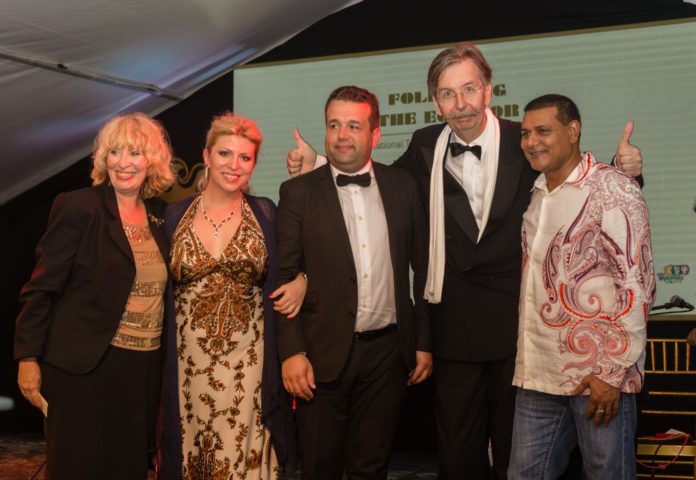 The 2nd edition of International Tourism Film Festival Maldives scheduled for November 2017 has been postponed due to popular demand. Request from interested participants and partners, the event date is now set for 18th to 20th of April 2018.
The concept being gathering talents of different ages, interests and backgrounds at one place. With the success of the first edition, the organizers hope to have a much grand event this year, with international celebrities and media.
This year's festival, extended over three days will be filled with special events which are impeccable in its entertaining and educating aspects. It is a platform for innovative work from both professionals and amateurs, in other words the perfect ground for networking.
Nomination Categories include Cultural Tourism, Environment & Eco Tourism, Adventure Tourism, Ethnography & Society, Water, Cultural Connections, Hotels & Resorts, Tourism Services and National Productions which is aimed at only Maldivians. An occasion such as this is expected to unite all those with a deep love for art and tourism.
About International Tourism Film Festival Maldives:
The International Tourism Film Festival Maldives brings together professionals, celebrities and guests from across the globe to share their passion for traveling and seeing the beauty of it, the love for art, tourism and sports. Festival entries include movies about interesting and unique places all over the world.  Shedding light into the different cultures and histories of countries and their events: lasting from 1 to 13 minutes.
The Sun Siyam Iru Fushi Maldives
The event takes place at the multi award winning property of Sun Siyam group, The Sun Siyam Iru Fushi Maldives, which is the flagship property within the group. Located in the unspoiled Noonu Atoll and set within 52 acres of white sands and exotic flora, here guests are immersed in a timeless culture. From the intuitive detail and personalized service that creates the most beautiful moments, to the sublime ambiance that permeates each unforgettable taste, touch and experience.
Source: Sun Siyam Press Release