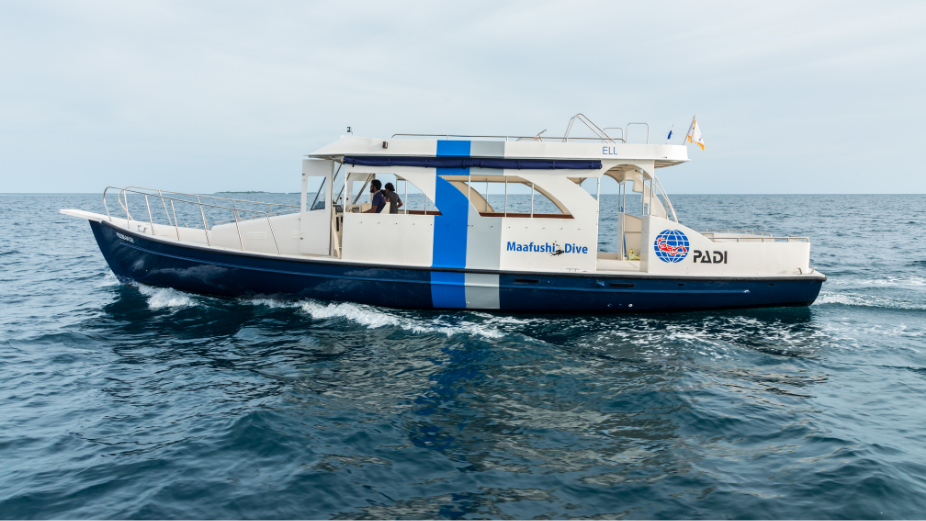 The Island Hopper 50 by Al Shaali Marine Maldives is the ideal vessel for diving and excursion trips.
This dhoni boasts a passenger capacity of 27 persons, with a speed of approximately 12-15 knots. Fuel capacity of this vessel is 600 litres.
Al Shaali Marine Maldives had been delivering top quality fiberglass boats to the Maldivian market for more than a decade. The company provides service such as boat design & manufacturing, haulage, repair & refurbishment, semi and fully customized solution, fabricating & welding works, Engine servicing & rebuilding and complete boat fit-out.
Al Shaali Marine Maldives Pvt Ltd. is a joint venture between Al Shaali Marine Dubai and Coastline Investments Pvt Ltd, Maldives.