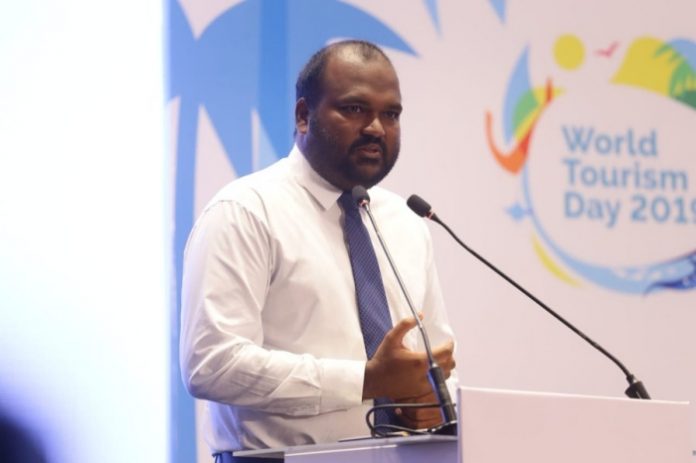 Tourism Minister Ali Waheed has announced that 19 new resorts have been opened by September 2019 and the 20th resort will debut at Addu City. He made the announcement at the Tourism Conference held at Crossroads Maldives.
Tourism Ministry statistics state that there are 869 tourist centres registered by August 2019. These include 154 resorts, 12 hotels, 549 guesthouses and 103 safaris. All this combined gives an accumulated bed capacity of 47, 824.
The Maldives witnessed an increase of tourist arrivals by 12.4 per cent in August compared to the same period last year. A total of 139,338 tourists visited the Maldives by August 2019.
Arrivals surpassed the one million mark last month, reaching 1, 134,071 by the end of August and which is a 16.6% increase in tourist arrivals compared to the same period last year.