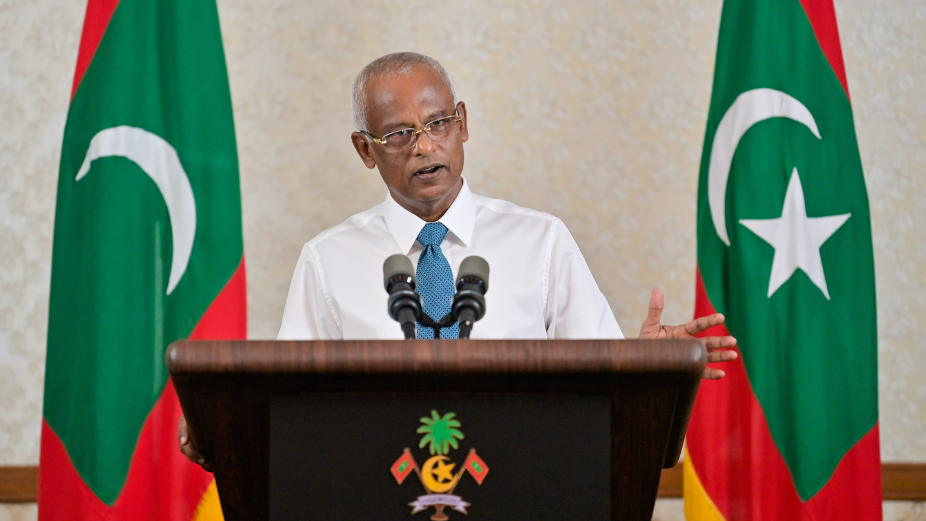 President Ibrahim Mohamed Solih on Wednesday assured that the Maldives' economy is on a positive path, announcing that the country's nominal Gross Domestic Product (GDP) is expected to surpass MVR100 billion in 2023 and GDP growth at 13 per cent. The President gave the assurance while speaking to reporters at a press conference held at the President's Office.
The President stated that revenue this year had exceeded earlier forecasts of MVR8.5 billion and reached MVR11.1 billion. Despite this growth, he warned that global economic uncertainties and rising commodity prices would inevitably impact the country's economy, noting that the administration would be vigilant and steadfast in its response to the risks.
The economic crisis led by the Covid-19 pandemic had a heavy impact on the Maldives' economy. The President noted that the administration's sound fiscal policies and proper management of the economic crisis helped overcome the challenges caused by the pandemic. Referring to the rising inflation and commodity prices caused by the Russia-Ukraine war, the President assured that the administration would take appropriate measures to mitigate the impact, including austerity measures such as proper management of expenditure and shelving new large-scale developmental projects funded by borrowing.
The President assured further that the country's international reserves are expected to remain at pre-Covid levels as the recovering economy attracts foreign currency inflows. The reserves, the President said, would remain healthy throughout the year. He also cited the Maldives Monetary Authority (MMA), affirming that the country would not face any shortages in staple food supplies and other essential commodities.