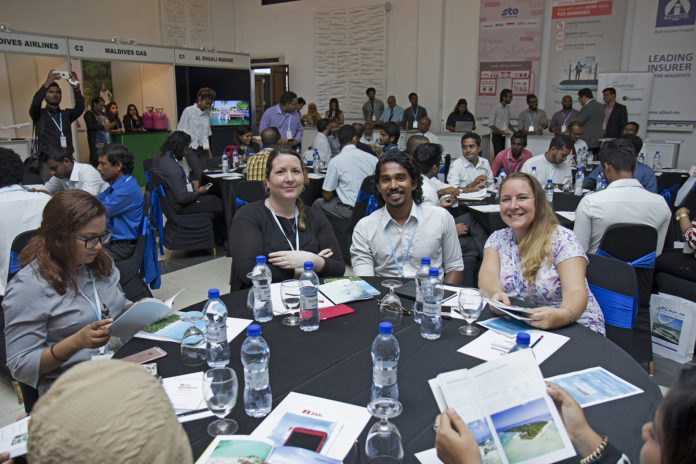 Guesthouses Maldives Conference 2016 organized by Maldives Getaways, was held at Dharubaaruge. It was attended by over 160 guesthouse owners, leading travel agents from Maldives and biggest travel agencies and travel websites from around the globe and the region. In addition, 15 of the biggest business partners in the country were associated in the conference. This was a closed event engaged only by pure business leaders with presentations, dedicated product launchings and networking continued from morning to evening.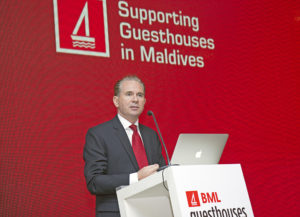 Morning sessions provided some useful insight on how to conquer potential travel markets through OTAs. These were presented by the global elites of tourism such as Booking.com, Expedia, Vista Rooms. Important analysis, in terms of safety and security, were provided by Hussain Rasheed (Sendi), an expert on diving experience, while constrains on development and hotel standards were highlighted by Mr. Ahmed Naseer (CEO, CMDA). The Premium Partners of the conference utilized its opportunity to unveil new and exciting products in front of 160 guesthouse owners. Afternoon sessions provided tax awareness information by MIRA, while Mega Maldives presented the importance of airline industry to the guesthouse Market.
In an exclusive interview given to Corporate Maldives by Dr. Sunny of Maldives Getaways stated that this is one of many annual events that is aimed at promoting and developing the untouched ind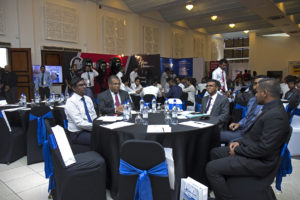 ustries that bring in tourism revenue into the country. He stated that it was a very challenging event to bring in the owners from all over the country and the amount of support from our partners in proof that the conference was a success and that this was a market that needs further development in the country.
Guesthouses Conference is set to be an annual event and aimed at developing this industry further by bringing together the owners and players involved in this industry as well.