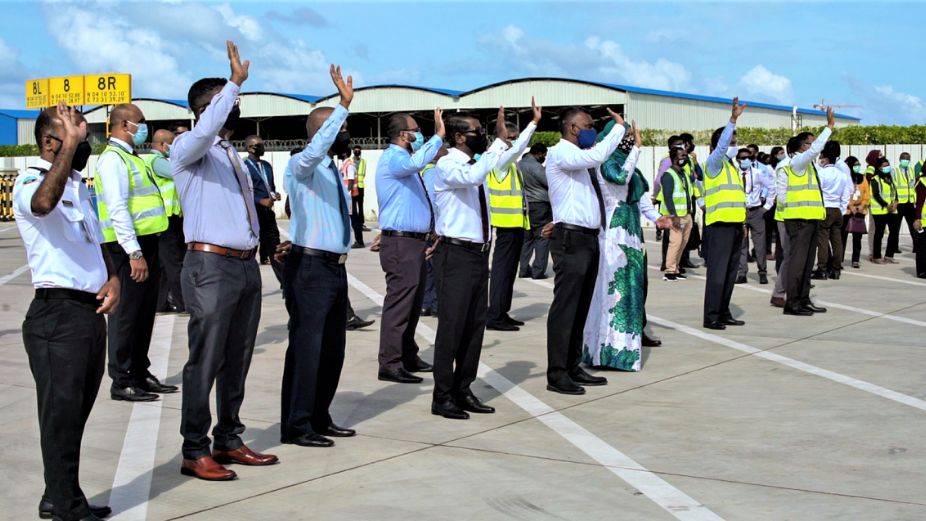 Maldives welcomes over 50,000 visitors within the first 17 days of the year. Ministry of Tourism published statistics showing that a total of 50,611 tourists have arrived to the country counting from the start of the year, with a daily average of 2,977 travelers.
The highest daily arrivals were recorded on January 3, with 4,195 visitors and the lowest number was recorded on January 13, with 1,925 arrivals.
In comparison, Maldives recorded 177,140 visitors in January last year.
The top source market for the period was Russia with 12,029 visitors, making up 23.8 percent of the total arrivals. This is followed by India with 8,042 tourists.
Ukraine claims third position with 4,292, Kazakhstan placing at number four with 2,318 arrivals. Romania is in the fifth spot with 2,030 arrivals.
Other top source markets include the France (1,745 arrivals), United Kingdom (1,718 arrivals), Germany (1,488 arrivals), United States (1,075 arrivals) and Switzerland (865 arrivals).
The country's tourism industry took a hit last year due to the Covid-19 outbreak. With borders closed for nearly four months from March to July 2020, Maldives welcomed a total of 555,399 visitors in 2020. This was a drastic decline from the previous year's record breaking 1.7 million tourist arrivals.
While arrivals were lower than expected initially after border reopening, a significant increase was seen each passing month; 1,701 arrivals were recorded during the first 15 days after border reopening while August saw 7,628 arrivals.
The current administration aims to welcome 1.5 million tourists in 2021.