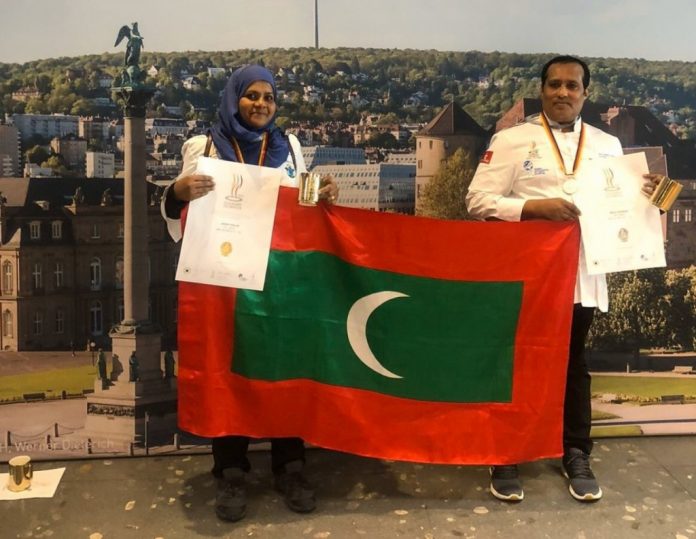 Maldives participated for the first time in 25th IKA Culinary Olympics 2020, which was held in Germany Stuttgart, and Maldivian Chefs has won gold and silver medal.
Both the Maldivian chefs competed in the wedding cake category. Chef Joodhy Khalid won a gold medal and chef Abdul Rasheed won the silver medal of the same category.
Conceived by a group of German chefs in 1896 with an aim to promote German cuisine to the world while receiving impulses from other cooking cultures, the first competition was arranged in 1900 in Frankfurt with four nations participating. With each event held, more competitors, exhibitors, and visitors participate in the exhibition to showcase talent, national cuisine and promote tourism.
This renowned competition took place together with the 30th INTERGASTRA international trade show at Messe Stuttgart.