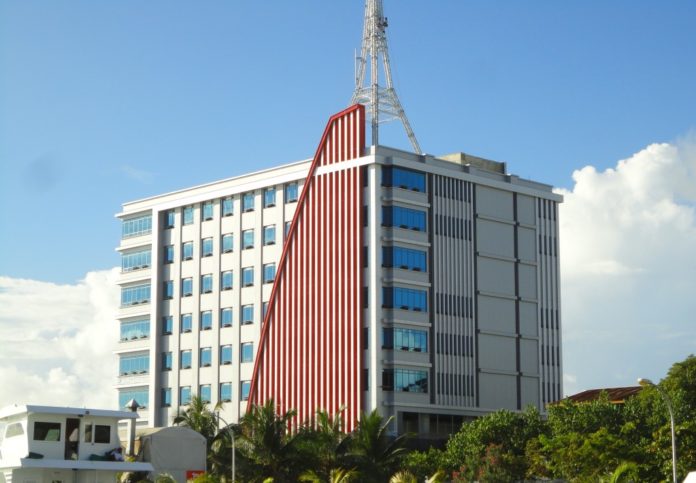 Despite the limited number of players in the telecommunication industry of the Maldives, the sector has achieved tremendous growth over a short period of time. Both licensed companies in the industry—Dhiraagu PLC and Ooredoo Maldives—achieved significant milestones during the year 2016.
In May 2016, Ooredoo Maldives took a leap forward by introducing fixed line broadband and telephone services. The broadband service named "SuperNet" provides internet speeds ranging from 2Mbps to 1Gbps, which are the fastest available fixed line internet speeds in the country.
Another revolutionary step by the company was taken six months later in December 2016 with the inauguration of Ooredoo's Nationwide Submarine Cable. With the vision of attaining a "Digital Maldives", Ooredoo laid groundwork to provide Maldives with the most advanced ICT infrastructure in the SAARC region. The nation-wide submarine cable, that utilizes Huawei's 100G technology, aims to provide high quality broadband services to all the islands and resorts across the country by 2017.
To mark the occasion of Fisherman's Day (10 December 2016), Ooredoo Maldives launched "Locate Satellite". This device allows the customer to track the location of their marine vessels via satellite even if they are outside national waters. This is highly beneficial to the fisheries industry as a whole, especially in ensuring the safety and security of vessels and its crew.
Meanwhile, Ooredoo's close competitor and the largest telecommunications service provider in the country, Dhiraagu Plc, also progressed rapidly in terms of service improvements during the year 2016. In addition to the several steps taken towards refining service quality during the year, its success in providing 4G LTE to 58% of the population by July 2016 is commendable. The company also partnered with Huawei and Nokia in December 2017 to fulfill its pledge to provide nation-wide 4G LTE service by 2017.
Furthermore, recognizing the diversity of technological needs among the different sectors of the country, Dhiraagu Plc introduced an internet solution designed exclusively for the guesthouse industry of Maldives. The package, aptly named "Guesthouse Internet", was launched in May 2016, with features that enable guesthouse owners to provide a better experience to their valuable guests.